Anxiety and stress can get the best of anyone from time to time. Anxiety can also overwhelm and make you feel chronically ungrounded and without any sense of control over yourself—even at times for seemingly insignificant or non-existent reasons whatsoever. Anxiety symptoms can undermine your sense of self-esteem.
You might be undergoing treatment to help you more proactively manage anxiety issues you may be having, learning relaxation skills, and other coping mechanisms to help you in moments of crisis. You might be getting comfortable and feeling more natural in regard to talking to friends, loved ones, your therapist.
These things are definitely the first components of a viable strategy in your treatment, but sometimes having something tangible, like a relaxation tool, or listening to calming music, or taking a long, hot bath can be just what you need to get you through to your next moment of calm.
None of these tangibles should be considered cure-alls, and you should always consult with a mental health professional if you are really in need of help. However, in the meantime, below is a list of fun tools, gadgets, and items that can give you an extra edge in confronting your own anxiety, and in feeling more content, energized, and calm.

Headspace app: Learn the pleasures and benefits of mindful meditation, made simple (free, Apple, Android). Features hundreds of themed sessions on a wide range of topics, like stress, sleep, focus, and anxiety. Also: an assortment of brief guided meditations for when you're a bit too busy to slow down for long, and emergency meditation/breathing exercises, in case you suddenly go into crisis mode.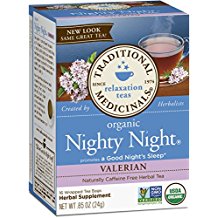 Tea, anyone? Discover a new favorite, natural relaxation tea, starting with Traditional Medicinals Organic Nighty Night Valerian Relaxation Tea, ($4.82, Amazon).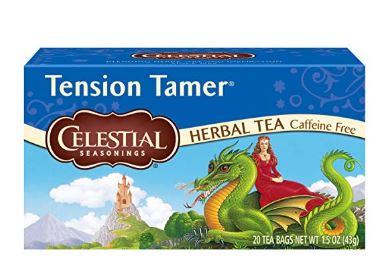 Or, try the Tension Tamer herbal tea from Celestial Seasonings for a relaxing dip into soothing mint and lemongrass ($5.40, Amazon).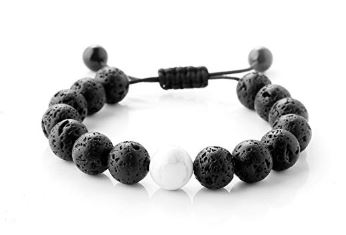 Feeling hip? Start a new trend with your new handy Maroamlife Lava Stone Diffuser portable aromatherapy bracelet ($7.99, Amazon). You can add a couple of drops of your preferred  essential oil to your bracelet, rubbing the oil into the stones. The anxiety-calming scent will follow you around while you're out and about, keeping your mind at ease.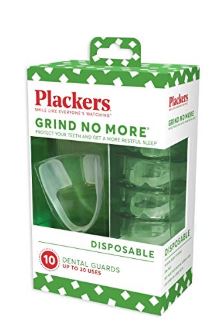 Do you grind your teeth at night and wake up feeling stressed and agitated? Pick up a 10-pack of Plackers disposable Grind No More Night Guard for your teeth. Plackers brings you the first disposable and ready-to-use night tooth guard, offering a cost-effective solution for you – comfortable, hygienic, and protective. No cutting, molding, or boiling required.One size fits all, Plackers can be worn on upper or lower teeth. Can be used for three days, then conveniently disposed of ($13.78, Amazon).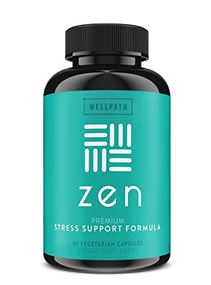 Go Zen! Overwhelmed? Anxious? Frazzled? Try WellPath Zen, featuring a natural mix of adaptogens, herbs, and vitamins shown to support stress relief ($15.85, Amazon).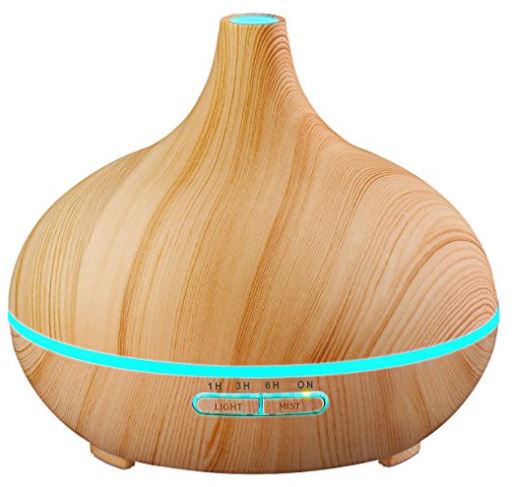 Want to create a warm, relaxing, stress-free environment? Use VicTsing wood grain diffuser and cool mist humidifier, 300 ml ($27.99, Amazon).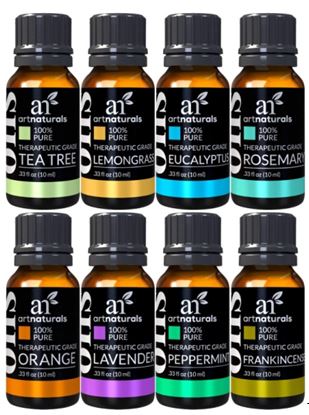 Try it with this "aromatherapeutic" set of essential oils, which includes calming and relaxing scents like lavender, tea trea, eucalyptus, and frankincense ($16.95, Amazon). Check it out here.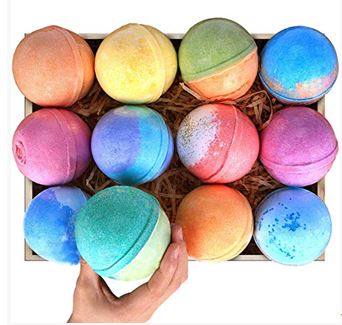 When was the last time you had a nice, hot, fizzy bath? Try these 5 oz handmade bath bombs ($18.04, Amazon), and let them take you away!

Acupressure is an "in" thing! You wouldn't think it by looking at it, but this Nayoya spiked mat and pillow ($39.97, Amazon) are designed to relieve your neck, back, and shoulders when you're in pain.  Using them consistently can also help you sleep better, improve your circulation, and take the edge off of everyday life and anxiety. Residual side effects of using this acupressure mat includes better sleep, circulation, and relief from stress and anxiety. What are you waiting for? Take a look here!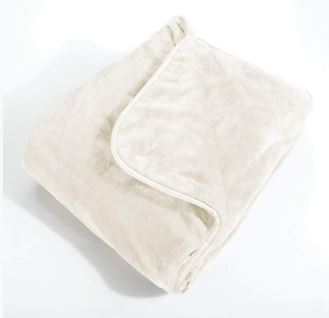 Your blanket needs more weight. You may not have known it, but heavy, weighted0 blankets, like the 12 lb. polyester Brookstone Nap Weighted Blanket ($94.89, Amazon), have been shown to promote better sleep, and to reduce anxiety and stress. In fact, you'll feel like you're wrapped in a big, warm hug.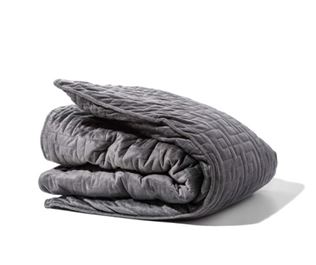 Or, look into the super-soft microfiber 48″ x 72″, 20lb. Gravity Blanket, otherwise known as the original weighted blanket ($249.00, Amazon).
Concerned about anxiety issues? Not to worry. It is treatable and manageable. If you or someone close to you need to talk to someone about mental health issues that seem overwhelming, we can help. Consider reaching out to our expert team at Solara Mental Health at 844-600-9747.
https://solaramentalhealth.com/wp-content/uploads/Solara-Mental-Health-Veteran-300.jpg
0
0
Staff Writer
https://solaramentalhealth.com/wp-content/uploads/Solara-Mental-Health-Veteran-300.jpg
Staff Writer
2018-09-14 02:27:39
2022-07-01 15:22:38
12 Must-Try Products to Help You Cope with Anxiety and Stress