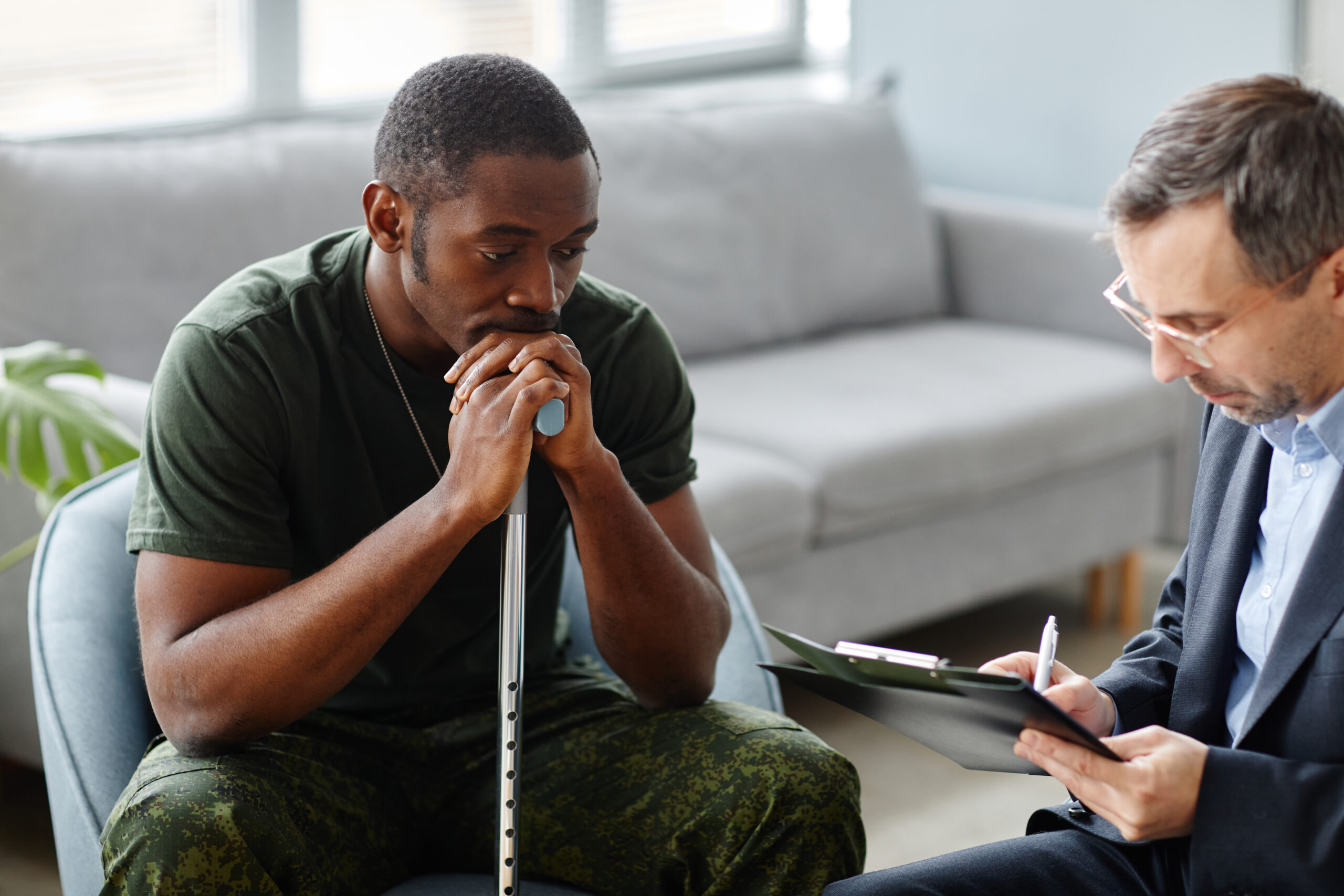 We welcome you. Our caring, experienced staff in San Diego is ready to understand your needs and see you become the best possible version of yourself as you begin your new life's journey.
Proudly Serving Veterans
with TriWest Insurance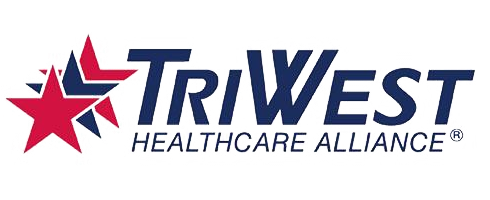 We utilize the latest FDA-Approved TMS Therapy to treat Veterans.  Call (619) 648-5350 Today!
Mental Health and Wellness
TMS for Post-Concussion Syndrome
TransCranial Magnetic Stimulation
TMS — The amazing FDA-approved tool for depression — is also proving itself as a viable option for treating post-concussion syndrome. Though recent studies are still in progress, and using TMS for post-concussion syndrome (PCS) is a rather new concept, the results are very promising.
Case Report:

10 Sessions of rTMS Significantly Improves 61-Year Old Man's PCS
Noted in a 2018 Case Report, a 61-year-old-man was hit by a car and experienced post-concussion symptoms for over 5 years.
This man had undergone numerous and extensive therapeutic regimens to improve his vestibular function (inner ear and balance). He had experienced consistent issues with light-headedness, spatial disorientation, nausea, fatigue and dizziness.
After multiple examinations, his peripheral and central vestibular senses suggested normal function, yet he still experienced negative post-concussion symptoms.
The Elder TMS patient then received TMS targeting the left dorsolateral prefrontal cortex with a 10 Hz frequency.
Ten rTMS sessions and 3 months post-treatment, he was able to reduce symptom severity and frequency by over 50%.
Study #2:

12 Patients With PCS Receive rTMS
Another study published in 2015 with 12 PCS patients saw an average decline in their PCS scores by 14.6 points.
In this study, 12 patients underwent 20 TMS sessions at 10 Hz TMS. Their scores were recorded before treatment and 3 months after treatment.
The average patient reported better sleep and better mental focus.
Get Help Today!
Call now to speak with one of our TMS specialists
Information on Post-Concussion Syndrome
Even mild traumatic brain injuries can cause long-term cognitive issues.
Post-Concussion Syndrome (PCS) is defined as the lingering symptoms following a concussion or a mild Traumatic Brain Injury (TBI). Post-Concussion Syndrome is most often diagnosed after one has recently suffered a head injury (concussion) and experiences certain symptoms.
Symptoms of Post-Concussion Syndrome
PCS can be diagnosed after a TBI or mTBI if the patient has a least 3 of the following persistent symptoms:
headache
dizziness
vertigo
fatigue
memory impairment
trouble concentrating
insomnia
restlessness
irritability
apathy
sensitivity to noise and light
Psychological Symptoms
Psychological or Psychiatric symptoms often present with PCS, which create complexity and risk to the PCS sufferer:
Depression
Suicidality
Anxiety
Personality Changes
Causes of Post-Concussion Syndrome
Concussions result from a variety of causes, including:
A fall causing trauma to the head
A heavy impact car accident
A violent strike to the head
Impact sports, particularly football, soccer, rugby, martial arts, boxing
Concussion in children, adolescents, and young adults caused by participation in sports has become alarmingly common and pervasive.
Historical Treatment for Post-Concussion Syndrome
No single treatment exists for post-concussion syndrome.
Antidepressants and anti-anxiety medications are often prescribed to treat depression and anxiety, which are common symptoms of PCS. Talk therapy is also utilized for treatment.
Since a TBI or mTBI can cause physical changes in the brain, these treatments do not necessarily heal the problem from the core, but rather suppress symptoms.
TMS for Post-Concussion Syndrome
According to the latest research, low-intensity TMS could be the first effective treatment for Concussion and other Brain Injuries.
TMS is FDA approved and proven to resolve Depression, Anxiety, and PTSD, which are pervasively common symptoms of Post-Concussion Syndrome.
TMS is also well tolerated by most patients and considered safe for nearly all people receiving it. And, it doesn't come with side effects or chemical dependency associated with medications.
Get TMS for Post-Concussion Syndrome in San Diego
If you or a loved one has been dealing with post-concussion syndrome for a mild traumatic brain injury or traumatic brain injury, consider all your options. Though it is not FDA approved for PCS, early studies suggest that it may one-day become a go-to option for treating persistent PCS.
The TMS offered at Solara's Mental Health Center is state-of-the-art and we would not offer it if we did not believe that it could very well be a universal tool in the future of treating mental health diseases.
We offer TMS as both an inpatient and outpatient treatment. For those who don't live in the San Diego area, we can arrange for you to stay in a room at our wonderful residential-inpatient Mental Health Facility.
Our team at Solara hopes that you find peace and wellness with your or your loved one's condition.
If you believe TMS may be right for you, give us a call or send us a message. Our admission specialists can arrange a consultation at your convenience.
Use the number below or the contact form found by clicking the floating message icon.
Contact Us About TMS
For more information about TMS Treatment, fill out the form below!
Get Help Today!
Call now to speak with one of our TMS specialists
Paxman E, Stilling J, Mercier L, Debert CT. Repetitive transcranial magnetic stimulation (rTMS) as a treatment for chronic dizziness following mild traumatic brain injury. BMJ Case Rep. 2018 Nov 5;2018:bcr2018226698. doi: 10.1136/bcr-2018-226698. PMID: 30396889; PMCID: PMC6229180.
Koski L, Kolivakis T, Yu C, Chen JK, Delaney S, Ptito A. Noninvasive brain stimulation for persistent postconcussion symptoms in mild traumatic brain injury. J Neurotrauma. 2015 Jan 1;32(1):38-44. doi: 10.1089/neu.2014.3449. PMID: 24955920.
University of Calgary. (2019, April 22). RTMS Treatment of Persistent Headache and Post Concussion Symptoms Attributed to Mild Traumatic Injury to the Head – Full Text View. Retrieved from https://clinicaltrials.gov/ct2/show/study/NCT03691272