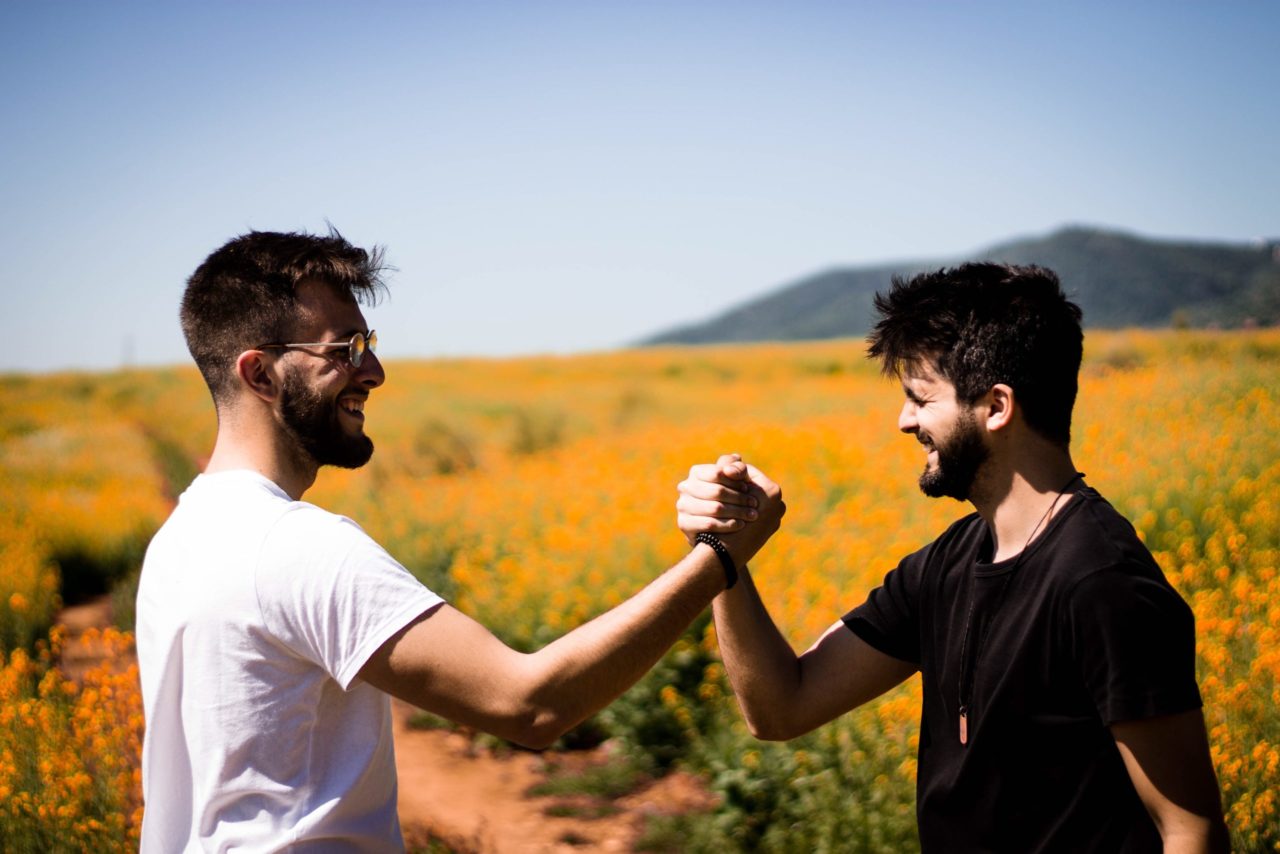 We welcome you. Our caring, experienced staff is ready to understand your needs and see you become the best possible version of yourself as you begin your new life's journey.
MENTAL HEALTH AND WELLNESS
Peer Advocate Program
Solara Mental Health, located in the heart of San Diego, is a veteran-exclusive treatment center known for its unique approach to mental health care. Now, let's delve deeper into their innovative Peer Advocacy and Self Governing Program.
Supervised Self-Governance and Peer Advocacy at Solara Mental Health
At the Solara Health Veterans-Only Program, our Veterans are encouraged to take an active, productive role in their own treatment, and in that of their fellow participants. This involves multiple methods and opportunities to self-govern [under staff supervision] and to advocate for themselves and for their fellow Veterans throughout their program term, which creates a highly supportive, cohesive, compassionate, and effective treatment environment.
The Impact on Mental Health
Benefits of Active Participation
When veterans actively participate, they not only improve their mental health, but also build self-confidence and resilience.
Evolution of Self
The process of self-governance allows veterans to develop a better understanding of themselves, aiding their overall personal growth.
Building Community Spirit
These programs foster a strong sense of community among the veterans, creating a supportive environment conducive to healing.
Reinforcing a Positive Mindset
Veterans develop a positive mindset by actively engaging in their treatment, which significantly contributes to their overall well-being.
Our Peer Advocate Program is led by an elected Peer Advocate Cabinet comprised of a Sergeant at Arms and a Secretary. This leadership Cabinet, along with the Solara staff, selects Peer Advocates who demonstrate leadership, organization skills, and compassion. These advocates support their peers in numerous ways on an individual level.
The Peer Leadership Cabinet meets with the Solara Management Team on a weekly basis to discuss any and all matters for consideration brought to the Cabinet by the Peer Advocate corps; in these weekly meetings, discussions are held, and solutions are devised, as appropriate, which builds and fosters a feeling among the entire program population of being heard and fully supported.
The Peer Program does not in any way replace or minimize the Solara professional staff, rather it serves as an ancillary structure for Veterans to gain support and guidance from their fellow Veterans, which creates a highly cohesive and effective treatment community.
*many valuable concepts and implementations are generated through this process.
Peer Advocate Duties Description
● Advocating for fellow Veterans in their journey of recovery
● Sharing resources with fellow Veterans
● Helping Veterans to build emotional, mental, and other skills
● Mentoring and assisting in treatment goal setting
● Sharing understanding and support
● Assisting to reduce the likelihood of relapse
● Cultivating one-on-one relationships with other Veterans to encourage, motivate, and strengthen them in their individual healing process
● Greeting new residents and orienting them on the Solara program
● Generating a meeting agenda for Community Meetings
● Conducting "Resident Only" meetings weekly
● Meeting with the Solara Operations Director weekly to discuss matters presented at the Resident Meetings
Solara Mental Health offers a unique approach that empowers veterans and encourages active participation, leading to improved mental health outcomes. The veterans' transformation is not just a testament to the efficacy of the treatment but also a beacon of hope for others seeking help.
Michelle Family
I want to thank you and the entire staff and support system at Solara for taking such good care of my sister. On behalf of my entire family, we want you all to understand that your patience and kindness stretches further than you can see… Thank you, again and again, from the bottom of my heart.
Terri
The Solara Treatment Program was a life-changing experience for me. To be able to heal in such a beautiful, peaceful environment, with such a terrific treatment team, was so amazingly positive. I have found my true self, again. I thank you and my family thanks you for helping me become the person I was meant to be.
Lauren
The Solara program is truly amazing. I've never had more clarity or more good energy in my entire life. The attention the physicians and the therapists gave me was outstanding. I feel like they truly understood and addressed my issues, which had consumed my life for years. Thank you all.
Dad
We are so grateful to you for the treatment and care you provided our daughter. She is doing unbelievably well now thanks to your program. We will gladly tell anyone we encounter that needs treatment about the wonderful work you do at Solara.
Bill
The program has given me the tools I needed to really gain stability. For the first time in years - maybe for as long as I can remember, actually, I'm learning how to cope and manage my stressors and triggers. I now believe that I can find some relief and happiness.
Husband
Solara was truly a life-changing experience for me and for our children, because of what you did for my wife! The treatment team was phenomenally supportive and perfect for helping her with her anxiety and depression. We are all now moving forward to put our lives back together and it started with you all in Pacific Beach. Thank you for what you do.
Bradley
The therapists and counselors and really whole team were extremely beneficial to me and my understanding of my issues. The treatment plan they developed was exactly what I needed
Alex
I have never felt better than I do now, since completing your program. The truly caring and supportive staff and the intensive program changed my life. What a neat place to stay for treatment - I love Pacific Beach! I have learned skills and behavior to move forward with my life thanks to you.
Watson Family
Solara's program was such a positive experience for our mom (and for us)! She had become almost impossible to deal with. Your entire staff was phenomenally supportive and kind and patient with her. We feel like we've got our mom back, now.
Lynn
Even though I'm not religious, I realized when I got sober that for the first time in my life I wanted to explore my spiritual side. I benefited hugely from the individual spiritual sessions that I had with Chris. I'm really grateful for that aspect of the whole treatment experience.
R.M. – Father
If not for Solara Mental Health, I am almost positive that our daughter would not be as advanced in her treatment, and would not have the almost miraculous confident and positive outlook that she has.
M.P. – Father
Your program provided our daughter with the most masterful therapist we have ever encountered (and we have used many).  She has had an unbelievable ability to see the long-term trajectory of our daughter's treatment and to approach her treatment in stages that fit where my daughter's development was.  We can't say enough positive about her.