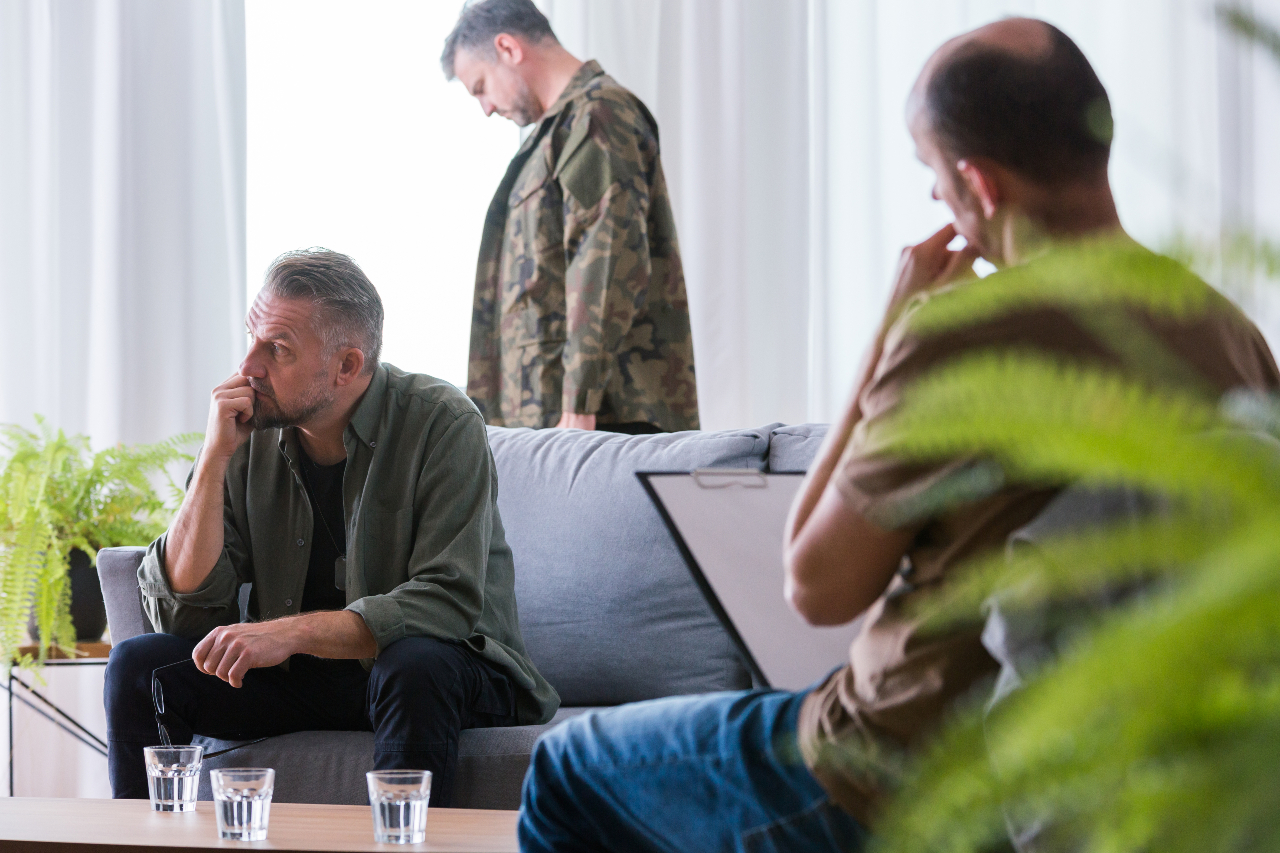 We understand mental illness and the difficulties it creates for those who suffer from it. At our San Diego Mental Health Treatment Center we are sensitive to your challenges. Solara will find every possible solution to enable you to live the life that you are meant to live.
What is Generalized Anxiety Disorder?
Generalized Anxiety Disorder, or GAD, is a condition in which someone has uncontrollable worry about a number of things. These worries may happen several times a day for months at a time and often include safety, finances, relationships, performances, natural disasters, etc. Consequently, a person with GAD may experience trouble concentrating, fatigue, depression, digestive problems, pain, heart issues, or other health concerns.
What Causes Generalized Anxiety Disorder?
Causes of GAD typically include a complex variety of life experiences and physiological factors. These usually include genetic predisposition, personality, and significantly negative events.
What is the Best Treatment for Generalized Anxiety Disorder?
GAD is best treated with a combination of cognitive-behavioral therapy, medication, lifestyle changes. Cognitive-Behavioral Therapy addresses negative thinking and behavioral patterns. Medication often includes benzodiazepines for short-term plans and antidepressants for long-term treatment. Lifestyle changes often include adopting healthy diets, exercise, yoga/meditation, expression, and avoiding stimulants.
Can GAD be Cured?
There is no set cure for GAD, but those who seek proper treatment may sufficiently recover from their symptoms. By strengthening each frailty through therapy, medication, and lifestyle changes, one may be able to overcome the triggers of their Generalized Anxiety Disorder.
How do I Help Someone with Generalized Anxiety Disorder?
Helping someone with Generalized Anxiety Disorder begins with education on the condition. After you can recognize the behaviors, symptoms, and thought processes associated with GAD, you can begin to notice unique triggers for the person you'd like to help. Then you can gently help that person through triggering situations.
How does Solara care for Patients with GAD?
Solara first develops a comprehensive inpatient or outpatient plan for its patients after a thorough assessment. Initial treatment plan effectiveness is evaluated during early stages and plans are adapted to match progress. Inpatient clients benefit from a closer, more omniscient assessment as well as full immersion within our comfortable residential environment with 24/7 care.
Mental Health and Wellness for Veterans
Generalized Anxiety Treatment in San Diego
Solara Mental Health's comprehensive Generealized Anxiety Disorder treatment in San Diego utilizes several therapeutic modalities. By using individual psychotherapy, group therapy and holistic therapies, our clinicians can help veterans on a variety of levels. These include helping veterans to explore the source of their anxiety and its symptoms (both emotional and physical), learning how to disrupt negative thought patterns, practicing techniques to re-direct negative thoughts into positive ones and taking control of triggers and other stressors. The results of these practices are increased confidence and a greater feeling of control, security and peace in day-to-day life.
Our Generalized Anxiety Disorder Treatment Program
Our immersive General Anxiety Disorder treatment program ensures that veterans can receive more focused, specialized treatment without the distractions of everyday life to hinder progress. As a result of working with our compassionate clinicians, veterans at our San Diego psychiatric facility find that they see rapid personal improvement in a short space of time and that they leave our program better equipped to face their anxieties, find their inner sense of calm and take control of their lives.
It is estimated that 3.1% of the population is affected by GAD, making it one of the most prevalent mental health disorders in the world. Although GAD is characterized by a general sense of stress and worry, specific symptoms vary, including (but not limited to) the following:
Chronic and/or disproportionate worry
Continual sense of apprehension
Inability to relax
Difficulty or inability to make decisions
Disruptive, negative thoughts that create anxiety
Avoiding situations that cause anxiety
Physical symptoms, such as fatigue, sweating, shakiness, muscle aches, nausea, and headaches
In GAD, these symptoms are not necessarily tied to a particular event or situation, rather, they are open, unrestricted, broad anxieties that seem relentless. As a result, veterans with GAD can feel inhibited in their ability to fully go about their day-to-day lives. If left unchecked, GAD can result in inhibited professional and social growth, damaging physical effects, loneliness, negative self-image, emotional distress and a sense of losing control of one's own life.
Recovery from General Anxiety
Solara Mental Health seeks to free you from both the symptoms of GAD and its more severe consequences. In our comfortable, peaceful setting, veterans can work with our expert, compassionate clinicians to develop methods for addressing their specific GAD—its sources, its symptoms, and its consequences. We also communicate with your outpatient care providers to generate an individualized, complete aftercare plan so you can continue to make great strides as you go about your day-to-day life—one that now feels secure and calm, and that you are ready to face head-on.
While veterans of our Mental Health Treatment Center make considerable and rapid improvements, Generalized Anxiety Disorder is often a long-term condition. Through years of experience, Solara Mental Health has come to understand these issues and provides the entire spectrum of care from inpatient to outpatient, from transitional living to a long-term aftercare plan.  This ensures that our veterans maximize their chance for long-term success.  Solara Mental Health is dedicated to freeing our veterans from the clutches of Generalized Anxiety Disorder, and each of our programs has been created to ensure this.
If you or a family member suffer from Generalized Anxiety Disorder contact us now to start the healing process.
Solara's Generalized Anxiety Treatment for Veterans
Falling into destructive patterns can be tough, depending on a veteran's needs, their treatment plan will include a unique combination of individual psychotherapy, group therapy, holistic therapies, and specialized therapies. As part of these services, we assist veterans in exploring their anxiety sources and symptoms (both physically and emotionally), teaching them how to disrupt negative thought patterns, practicing techniques to redirect negative thoughts into positive ones, and managing triggers and stressors. GAD-7 Anxiety Test.
Solara Mental Health is VA contracted as a community care provider, which gives us the unique opportunity to help veterans with their mental health needs, including Generalized Anxiety treatment. Once authorization is approved, we provide housing, transportation, and accommodations.
Proudly Serving Veterans
with TriWest Insurance

Michelle Family
I want to thank you and the entire staff and support system at Solara for taking such good care of my sister. On behalf of my entire family, we want you all to understand that your patience and kindness stretches further than you can see… Thank you, again and again, from the bottom of my heart.
Terri
The Solara Treatment Program was a life-changing experience for me. To be able to heal in such a beautiful, peaceful environment, with such a terrific treatment team, was so amazingly positive. I have found my true self, again. I thank you and my family thanks you for helping me become the person I was meant to be.
Lauren
The Solara program is truly amazing. I've never had more clarity or more good energy in my entire life. The attention the physicians and the therapists gave me was outstanding. I feel like they truly understood and addressed my issues, which had consumed my life for years. Thank you all.
Dad
We are so grateful to you for the treatment and care you provided our daughter. She is doing unbelievably well now thanks to your program. We will gladly tell anyone we encounter that needs treatment about the wonderful work you do at Solara.
Bill
The program has given me the tools I needed to really gain stability. For the first time in years - maybe for as long as I can remember, actually, I'm learning how to cope and manage my stressors and triggers. I now believe that I can find some relief and happiness.
Husband
Solara was truly a life-changing experience for me and for our children, because of what you did for my wife! The treatment team was phenomenally supportive and perfect for helping her with her anxiety and depression. We are all now moving forward to put our lives back together and it started with you all in Pacific Beach. Thank you for what you do.
Bradley
The therapists and counselors and really whole team were extremely beneficial to me and my understanding of my issues. The treatment plan they developed was exactly what I needed
Alex
I have never felt better than I do now, since completing your program. The truly caring and supportive staff and the intensive program changed my life. What a neat place to stay for treatment - I love Pacific Beach! I have learned skills and behavior to move forward with my life thanks to you.
Watson Family
Solara's program was such a positive experience for our mom (and for us)! She had become almost impossible to deal with. Your entire staff was phenomenally supportive and kind and patient with her. We feel like we've got our mom back, now.
Lynn
Even though I'm not religious, I realized when I got sober that for the first time in my life I wanted to explore my spiritual side. I benefited hugely from the individual spiritual sessions that I had with Chris. I'm really grateful for that aspect of the whole treatment experience.
R.M. – Father
If not for Solara Mental Health, I am almost positive that our daughter would not be as advanced in her treatment, and would not have the almost miraculous confident and positive outlook that she has.
M.P. – Father
Your program provided our daughter with the most masterful therapist we have ever encountered (and we have used many).  She has had an unbelievable ability to see the long-term trajectory of our daughter's treatment and to approach her treatment in stages that fit where my daughter's development was.  We can't say enough positive about her.