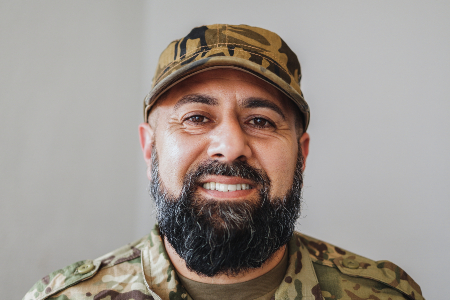 What is TRICARE?
TRICARE is a health care initiative by the U.S Department of Defense Military Health Care System. It benefits uniformed service members, retirees, and their families through comprehensive coverage for all beneficiaries. Military and veteran communities can take advantage of some health benefits offered through TRICARE.
These include:
Special programs

Prescriptions

Health plans

Dental plans
According to the Affordable Care Act, most TRICARE health plans meet the eligibility criteria for minimum essential coverage. Patients will not require the IRS Form 1095-B to file tax returns.
However, patients will still need to update their information in the Defense Enrollment Eligibility Reporting System (DEERS). They should include the Social Security Numbers (SSN) for all beneficiaries. The DFAS will use this information to inform the IRS about their respective coverages.
Patients must visit an ID card office and carry all necessary documentation to add a family member's SSN to DEERS. Federal laws and public law govern TRICARE benefits and policies. Reforms in the TRICARE programs occur as soon as federal regulations and/or public law are amended.
Clinic and military hospital policies and guidelines may vary from those outlined in this document. The Defense Health Agency governs TRICARE under the Assistant Secretary of Defense (Health Affairs) leadership.
The program aims to enhance national security and the Department of Defense by providing health support for military operations. While also sustaining the health of those under military care.
Emergency Mental Health Care
A patient may experience a mental health emergency if they are at immediate risk of causing harm to others. Or if they risk harming themselves due to their mental condition. The patient should also seek emergency care if they require immediate, continuous skilled monitoring at an acute level of care.
When a patient has a mental health emergency, they should:
Go to the nearest emergency room or call 911.

Not require pre-authorization

Contact their regional contractor in 24 hours or the following business day if admitted.

Report admissions within 72 hours.
Non-Emergency Mental Health Care
Healthcare consumers do not need pre-authorization or a referral for substance use disorder (SUD) or outpatient mental health care. It includes counseling and therapy. Choosing a provider within a different network may subject patients to higher costs.
Patients should get a referral for health care services for care from a provider, not a military clinic or hospital. The idea is not to discourage the patient from getting help. Instead, they want to ensure that the condition does not negatively affect their ability to perform their duties and overall health.
Note: An active duty service member (ADSM) looking for care through the TRICARE network should seek pre-authorization and get a referral. However, they do not need pre-authorization or a referral if they visit a military clinic or hospital.
Learn More About TriWest
TriWest is a part of the VA's Community Care Network (CCN), which offers veterans health care services through community providers. The CCN enables veterans to receive care directly in their communities by covering health care services outside of VA providers. 
The VA partners with third-party insurance to cover communities across the United States. In the Western regions of the United States, TriWest is the third-party administrator for veterans. Healthcare providers can contract with the VA through TriWest to cover various health services to veterans – this includes coverage for mental health. 
Traditionally, veterans receive care through the VA network of medical facilities. However, there are instances when the VA outsources to community providers. Meaning that veterans can receive the care they need in their own community. This is especially helpful for veterans who do not live near VA health centers or need specialized care. 
Veterans can receive mental health care through TriWest by obtaining a referral from the VA. The VA refers veterans to specific community providers, veterans can then schedule their own appointments with the community provider.
Regions Covered by TriWest
TriWest insurance coverage is only available in select states. If a veteran is residing in a state outside of the TriWest region, they may check with the VA to determine their appropriate CCN provider. 
The TriWest region states include:
Wyoming

Washington

Utah

Texas

Oregon

South Dakota

North Dakota

New Mexico

Nevada

Nebraska

Montana

Missouri

Minnesota

Kansas

Iowa

Idaho

Hawaii

Colorado

California

Alaska

Arizona
Differences Between TRICARE & TriWest for Mental Health
TRICARE mental health is a program for all seven uniformed services. These include the National Oceanic and Atmospheric Administration, Public Health Service, Coast Guard, Air Force, Marine Corps, Navy, and Army. 
Eligible people include, but are not limited to:
Medal of Honor (MOH) recipients and their kin.

Uniformed service retirees, unmarried children, and their spouses.

Unmarried children and spouses of active duty service members.

Active duty service members.
TriWest only provides coverage to veterans living in the western region of the United States. Veterans who receive TriCare benefits also need to be enrolled in the VA healthcare system. The veterans who receive coverage from TriCare also need a referral for mental health services. However, they do not need referrals for emergency care services.
TRICARE and TriWest Benefit Comparison
Regarding TRICARE, health services may differ depending on patients' health plans and are subject to specific costs and rules. According to TriWest, patients' copayment and eligibility depend on their income, service connection, or discharge.
TRICARE benefits for outpatient services include:
Pediatric services

Behavioral and mental health

Surgical or medical care

Obstetric and maternity services

Home health care

Glasses and eye exams

Emergency care in civilian and military facilities

Ancillary services

Ambulance services
VA outpatient services benefits include:
Transportation services

Surgical, as a result of trauma

Behavioral and mental health

Obstetric and maternity services

Home health care

Eye exams

Chiropractic care

Bereavement counseling

Ancillary services like laboratory, x-ray
The lists are not exhaustive but more can be found with elaborate provisions for inpatient services, preventive services, prescriptions, supplies, and dental care are available.
TRICARE or TriWest Insurance for Mental Health Treatment
TRICARE Health Insurance is a United States Defense Health Agency (DHA) program that serves military personnel. The government also provides Triwest healthcare alliances for the Western Region of the United States. These care programs can benefit patients and their loved ones, especially if they fit the eligibility criteria. Review the provisions under each insurance to ensure to gain maximum benefits, especially when it comes to mental health services. 
Community providers partner with TRICARE and TriWest to provide people with mental health services. For some members of the military or veterans, outside help can support these populations more effectively than care from the VA.
At Solara Mental Health, we have proven experience treating members of the military and veterans. We provide our patients with specialized treatment that addresses their needs. Our team of professionals is committed to ensuring that all our patients receive the care they need. We can also help navigate any questions about TRICARE and TriWest.
Reach out to Solara Mental Health for all your mental health information needs.
https://solaramentalhealth.com/wp-content/uploads/tricare-vs-triwest-1.jpg
300
450
Staff Writer
https://solaramentalhealth.com/wp-content/uploads/Solara-Mental-Health-Veteran-300.jpg
Staff Writer
2022-09-19 13:34:20
2022-09-19 13:34:20
TRICARE vs. TriWest Insurance