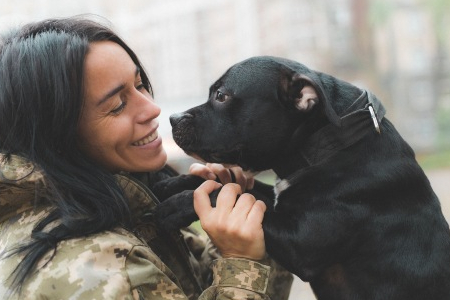 Experience the tranquility and privacy of our peaceful, coastal enclave, while you receive the finest care available from our treatment experts – and enjoy holistic therapies, deluxe accommodations, and new activities along the way.
Mental Health and Wellness
Holistic Therapies
At Solara Mental Health, we understand the interconnected relationship between mental, emotional and physical wellness. We also know that mental health disorders can disrupt that relationship, which can result not only in physical symptoms, but also in increased feelings of distress and pain. As such, our program includes holistic therapies designed to restore mind-body wellness and promote lasting healing.
Our mental health treatment center offers a range of holistic therapies, including yoga, meditation and acupuncture. These therapies can help a variety of people facing a variety of physical struggles, including (but not limited to) physical symptoms of anxiety, body image disorders, and trauma disorders. Through our holistic therapies, veterans with all mental health disorders can develop greater senses of strength, peace, and wholeness, physically and emotionally.
Meditation is a habitual practice that has been used for thousands of years.  It is a process of training your mind to focus and redirect your thoughts.  Modern research has shown that meditation can be used to treat a variety of symptoms, increase awareness of yourself and your surroundings, and encourage the development of new neural pathways.  At Solara Mental Health, we incorporate meditation into our comprehensive treatment program to help veterans developmental, emotional, and physical balance and peace.
Some benefits of meditation include:
Decreased anxiety
Lower blood pressure
Higher serotonin production
Improved cognitive abilities
Stronger emotional stability and the mind-body connection
Greater emotional control
Increased self-awareness, both physically and psychologically
Mindfulness-Based Stress Reduction (MBSR) is a practice used to promote emotional and physical wellness.  This therapy offers secular, intensive mindfulness training to assist people with different mental health disorders like stress, anxiety, or depression.  At Solara Mental Health our clinicians guide the patient through a variety of meditative exercises that are designed to focus on one thing at a time – each breath you take, each step as you walk, or the sights and sounds around you.
Benefits from MBSR include:
Increased self-awareness
Greater ability to self-regulate feelings and control responses to emotional triggers
Heightened capacity for managing stress, anxiety, fear and depression, as well as the situation that may trigger those emotions
Stronger sense of self-esteem
Greater acceptance of and compassion for others, leading to improvement of interpersonal relationships
On the surface, Yoga is simply seen as a physical exercise or a hobby you do on the weekends.  However, Yoga incorporates and utilizes breathing patterns and physical movements to help the individual focus their mind on the present and release any physical or emotional tension.  Yoga has proven to be a highly effective form of holistic therapy that can help mental health disorders like anxiety, depression, or post-traumatic stress disorder (PTSD).
Other health benefits of yoga therapy include:
Improved physical flexibility, strength, and endurance
Lower stress levels
Higher sleep quality
Enhanced physical immunity
Strengthened ability to cope with painful emotions or stressors
Increased ability to live in the present
Greater self-awareness and overall sense of mind-body unity
Horticulture Therapy also is known as social and therapeutic horticulture, is the engagement of a person that participates in gardening and plant-based activities.  Gardening and plant-based activities have shown to be effective in improving a variety of mental health disorders and their symptoms.  It is known to improve general emotional wellbeing, improve memory, cognitive abilities, task initiation, and socialization.
Mental health disorders that have seen to benefit from Horticulture Therapy include:
Veterans with PTSD
Seniors and Elderly with Dementia
Autism
Individual integrative psychotherapy gives individuals the opportunity to talk through their problems and address the obstacles they go through.  Depending on the individual's mental health disorder and specific diagnosis, this process can include a variety of different therapeutic solutions.  The therapist aims to guide the patient to help them better understand their experiences and emotions.  These psychotherapies help to improve the patient's overall well-being and work to decrease symptoms to live and enjoy a happier life.
Group Therapy can be more powerful and beneficial than an individualistic form of therapy.  At first, joining a group of individualistic in therapy can seem intimidating but group therapy has shown to be very advantageous.  Being able to engage with others who could be going through similar mental health struggles as you could provide a sense of community in knowing that you aren't going through this alone.
Benefits of Group Therapy includes things like:
Realizing he or she is not alone
Gives the individual a sense of community
Helps one find her or his "voice"
Helps one relate to others in healthier ways
Provides a safety net
It's clear that an individual with a mental health disorder suffers greatly from the emotional and sometimes physical symptoms caused by their mental health disorder.  What most people don't realize is that their mental health disorder can have an emotional toll on those around them.  An individual's mental health disorder can oftentimes affect their relationships with friends or family.  For this reason, the involvement of family and loved ones is critical in the healing process of an individual's mental health disorder.
Additional Holistic Methods
We treat a wide range of mental health disorders at Solara Mental Health. We recognize that each individual can benefit from customized treatment plans.
Additional holistic treatments offered can include:
Holistic Veteran Treatment
Solara Mental Health offers holistic methods to veterans struggling with mental health along with evidence-based therapies. Treatment plans can be customized based on individual wants and needs. Combining holistic methods with traditional therapy can help with long-term recovery from mental health disorders that veterans can commonly struggle with.
Solara is a VA-contacted community care provider, which allows us the unique opportunity to help treat veterans with mental health needs. With prior authorization from the VA, Solara can provide housing, accommodations, and transportation. Contact us to find out how Solara's holistic therapies can help you.
Michelle Family
I want to thank you and the entire staff and support system at Solara for taking such good care of my sister. On behalf of my entire family, we want you all to understand that your patience and kindness stretches further than you can see… Thank you, again and again, from the bottom of my heart.
Terri
The Solara Treatment Program was a life-changing experience for me. To be able to heal in such a beautiful, peaceful environment, with such a terrific treatment team, was so amazingly positive. I have found my true self, again. I thank you and my family thanks you for helping me become the person I was meant to be.
Lauren
The Solara program is truly amazing. I've never had more clarity or more good energy in my entire life. The attention the physicians and the therapists gave me was outstanding. I feel like they truly understood and addressed my issues, which had consumed my life for years. Thank you all.
Dad
We are so grateful to you for the treatment and care you provided our daughter. She is doing unbelievably well now thanks to your program. We will gladly tell anyone we encounter that needs treatment about the wonderful work you do at Solara.
Bill
The program has given me the tools I needed to really gain stability. For the first time in years - maybe for as long as I can remember, actually, I'm learning how to cope and manage my stressors and triggers. I now believe that I can find some relief and happiness.
Husband
Solara was truly a life-changing experience for me and for our children, because of what you did for my wife! The treatment team was phenomenally supportive and perfect for helping her with her anxiety and depression. We are all now moving forward to put our lives back together and it started with you all in Pacific Beach. Thank you for what you do.
Bradley
The therapists and counselors and really whole team were extremely beneficial to me and my understanding of my issues. The treatment plan they developed was exactly what I needed
Alex
I have never felt better than I do now, since completing your program. The truly caring and supportive staff and the intensive program changed my life. What a neat place to stay for treatment - I love Pacific Beach! I have learned skills and behavior to move forward with my life thanks to you.
Watson Family
Solara's program was such a positive experience for our mom (and for us)! She had become almost impossible to deal with. Your entire staff was phenomenally supportive and kind and patient with her. We feel like we've got our mom back, now.
Lynn
Even though I'm not religious, I realized when I got sober that for the first time in my life I wanted to explore my spiritual side. I benefited hugely from the individual spiritual sessions that I had with Chris. I'm really grateful for that aspect of the whole treatment experience.
R.M. – Father
If not for Solara Mental Health, I am almost positive that our daughter would not be as advanced in her treatment, and would not have the almost miraculous confident and positive outlook that she has.
M.P. – Father
Your program provided our daughter with the most masterful therapist we have ever encountered (and we have used many).  She has had an unbelievable ability to see the long-term trajectory of our daughter's treatment and to approach her treatment in stages that fit where my daughter's development was.  We can't say enough positive about her.