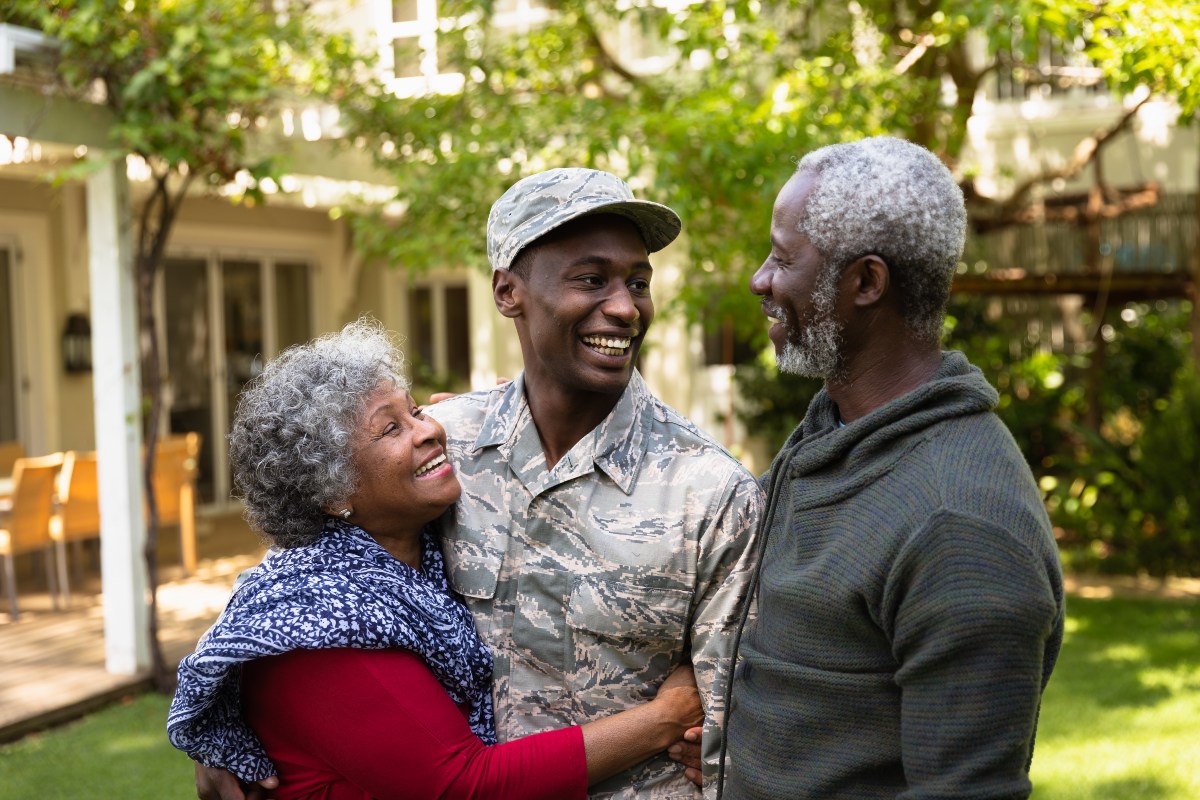 We understand mental illness and the difficulties it creates for those who suffer from it. At our San Diego Mental Health Treatment Center we are sensitive to your challenges. Solara will find every possible solution to enable you to live the life that you are meant to live.
Mental Health and Wellness
Helping a Loved One
Dealing with a loved one with a mental health disorder is profoundly difficult, painful, and disruptive and often involves years of suffering for everyone involved. Family and loved ones experience almost every emotion, from frustration, to helplessness, confusion, vulnerability, anxiety, and heartbreak. Mental illness strains every relationship and leaves in its wake devastating emotional distress for all.
We understand that family members most often do not know how or where to find help for their loved ones.
We can help you.
We will support, educate, and guide you through the process of obtaining the help and treatment that everyone needs, not just the veteran suffering from mental illness.
Contact us today – our understanding and supportive veteran experts will take all the time needed to answer every question you have and provide invaluable information and direction as to starting the healing process for all. The staff at our Veterans Mental Health Treatment Center are standing by and ready to help.
Family practices to optimize treatment of a loved one
The following are some guidelines for family members to support their veteran once she or he is receiving treatment:
Avoid rescuing. Not every veteran reacts favorably to receiving treatment initially. She or he may interpret this as abandonment and may become resentful, angry, and hurt. In an understandable effort 'rescue' the veteran, it can be tempting to discharge a loved one early from treatment. We strongly advise against doing so, which would defeat the entire process. Veterans usually acclimate quickly to their treatment environment and settle in well.
Set and hold boundaries. Receiving treatment is an intense, emotional process involving facing and dealing with difficult and painful issues and fears. As a result, patients react with demands, threats, or other similar behaviors toward family and loved ones. When this happens, it may be tempting to give in to these demands. However, the most beneficial response is to set and hold boundaries, which will help everyone involved and prevent the continuation or development of unhealthy behaviors and relationship dynamics. Family members should always also direct their loved one to communicate with her or his primary therapist about all of his or her feelings, challenges, and issues.
Be patient with the process. The therapeutic process is not easy. For many, it often triggers the desire to return to old self-destructive behaviors, which feel familiar and safe. Family members may take this as a sign that treatment is not working and may be tempted to discharge their loved one from the treatment program. However, these feelings veterans experiences are a normal part of the recovery process. For the most successful outcome, veterans need to abide by the advised treatment plan and advise treatment duration, which is created by an entire team of medical and clinical experts.
Don't take blame. During therapy, patients explore their formative experiences, sub-conscious thoughts, and many other life influences in order to get to the root of their mental health disorder. This process is often difficult and highly emotional, and patients may lash out at loved ones and blame them for any and everything. This can be an acutely painful experience for family members who have done nothing but love and support their loved one over his or her entire life. Feelings of guilt or responsibility are commonly experienced by loved ones as a result. But, family members should not blame themselves or receive blame from their loved ones. Accepting blame actively hinders recovery. Be patient and expect that through proper treatment, the veteran will arrive at a full understanding of her or his disorders and their causes, which are most often not caused by family members' behaviors.
During the treatment process, family members and loved ones must take care of their own personal physical, emotional, and spiritual needs. Supportive family, friends, and, most importantly, treatment professionals can provide needed bolstering help and support.
Contact us now – we are available and want to help your family. Contact us
Michelle Family
I want to thank you and the entire staff and support system at Solara for taking such good care of my sister. On behalf of my entire family, we want you all to understand that your patience and kindness stretches further than you can see… Thank you, again and again, from the bottom of my heart.
Terri
The Solara Treatment Program was a life-changing experience for me. To be able to heal in such a beautiful, peaceful environment, with such a terrific treatment team, was so amazingly positive. I have found my true self, again. I thank you and my family thanks you for helping me become the person I was meant to be.
Lauren
The Solara program is truly amazing. I've never had more clarity or more good energy in my entire life. The attention the physicians and the therapists gave me was outstanding. I feel like they truly understood and addressed my issues, which had consumed my life for years. Thank you all.
Dad
We are so grateful to you for the treatment and care you provided our daughter. She is doing unbelievably well now thanks to your program. We will gladly tell anyone we encounter that needs treatment about the wonderful work you do at Solara.
Bill
The program has given me the tools I needed to really gain stability. For the first time in years - maybe for as long as I can remember, actually, I'm learning how to cope and manage my stressors and triggers. I now believe that I can find some relief and happiness.
Husband
Solara was truly a life-changing experience for me and for our children, because of what you did for my wife! The treatment team was phenomenally supportive and perfect for helping her with her anxiety and depression. We are all now moving forward to put our lives back together and it started with you all in Pacific Beach. Thank you for what you do.
Bradley
The therapists and counselors and really whole team were extremely beneficial to me and my understanding of my issues. The treatment plan they developed was exactly what I needed
Alex
I have never felt better than I do now, since completing your program. The truly caring and supportive staff and the intensive program changed my life. What a neat place to stay for treatment - I love Pacific Beach! I have learned skills and behavior to move forward with my life thanks to you.
Watson Family
Solara's program was such a positive experience for our mom (and for us)! She had become almost impossible to deal with. Your entire staff was phenomenally supportive and kind and patient with her. We feel like we've got our mom back, now.
Lynn
Even though I'm not religious, I realized when I got sober that for the first time in my life I wanted to explore my spiritual side. I benefited hugely from the individual spiritual sessions that I had with Chris. I'm really grateful for that aspect of the whole treatment experience.
R.M. – Father
If not for Solara Mental Health, I am almost positive that our daughter would not be as advanced in her treatment, and would not have the almost miraculous confident and positive outlook that she has.
M.P. – Father
Your program provided our daughter with the most masterful therapist we have ever encountered (and we have used many).  She has had an unbelievable ability to see the long-term trajectory of our daughter's treatment and to approach her treatment in stages that fit where my daughter's development was.  We can't say enough positive about her.