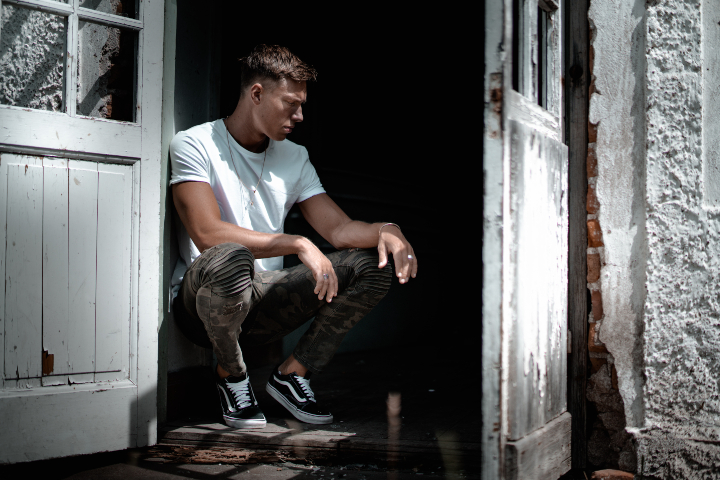 We understand veterans face unique struggles that lead to mental health concerns. At our Mental Health Treatment Center in San Diego, we are sensitive to your challenges. Solara will find every possible solution to enable you to live the life that you are meant to live.
Mental Health and Wellness
Depression Treatment for Veterans
Major depression is one of the most common mental health disorders in the United States according to the National Institute of Mental Health (NIMH). Not only is it common amongst the public in the US, but it is also very common among veterans.
About 1 in 3 of the veterans who visit the VA have symptoms of depression. 1 in 5 veterans display depression symptoms that need further evaluation to see if they have major depression. 1 in 8 to 10 have major depression and require psychotherapy and/or medication as a form of treatment.
Depression is one of the leading mental health conditions in the military. In Iraq and Afghanistan Veterans, military medical facilities discovered an increase in depression rates after deployment.
Solara Mental Health in San Diego is able to contract with VA insurance (TriWest), allowing us to provide affordable depression treatment services to veterans in need. With authorization Solara can provide transportation to and from its facilities, provide housing, and other accommodations to service veterans with quality treatment programs.
About Depression
Although there is no one answer for the cause of a mental illness like depression, depression can be caused by a combination of genetic and environmental factors.
Genetics – Depression can be caused by abnormal or impaired brain chemistry. Depression is more likely to occur in individuals who have a relative who suffers from depression.
Environmental factors – Stressors, life's challenges, and challenging situations can be linked to people with depression but not everyone who goes through something challenging will develop depression.
Exposures before birth – Exposure to drugs, toxic materials, medical conditions and stressors may contribute to depression in the womb.
Veterans become more at risk for depression when they are in active duty due to the environmental factors of war.
Depression symptoms and signs can vary depending on the individual and there is a wide variety of symptoms.
Examples of Depression symptoms:
Feeling sad, guilt
Irritability, restlessness, or loss of interest in activities
Suicidal thinking
Low energy and changes in sleep or weight
Trouble with concentrating, decision making, or remembering
Depression occurs more frequently in people who have certain risk factors, but this list is not comprehensive and not everyone who experiences these risks will develop depression.
Risk factors for Depression include:
History of abuse or neglect
Limited healthy relationships
Traumatic experiences
Chronic medical conditions
History of mental illness in a relative
Substance abuse
Loss of a loved one
Along with the risk factors listed above, veterans have an additional risk of developing depression due to the military environment. Veterans while in active duty are removed from their loved ones and support systems. Active duty can act as a catalyst for depression because military members may see themselves or others get hurt.
Treating Depression
Depression treatment can be vital to the individual's recovery from their mental illness. Typical treatments for depression include therapy and medication when appropriate.
At Solara Mental Health we utilize four different therapies to help treat depression symptoms:
Solara Mental Health also offers medication management when appropriate to treat depression. A licensed Psychiatrist and his staff review and evaluate each medication prescribed in order to make sure the veteran is taking the most effective medication for their depression. We treat the medication management process as a collaborative effort between the medical team and the veteran to achieve freedom from depression symptoms.
Transportation, Housing, & Accommodations for Vets
Solara Mental Health is able to provide transportation to and from its facilities in San Diego, CA for most of the TriWest covered states.
Along with transportation, Solara can provide long-term housing at its beautiful Pacific Beach, San Diego residences that are close to the depression treatment center. These housing accommodations can be provided for both inpatient and outpatient treatment that may follow inpatient treatment.
Veterans may remain in housing for as many weeks or months as the VA insurance authorizes. We often find that the VA authorizes a considerable length of stay, allowing us the ability to provide quality treatment for the amount of time needed to heal and recover.
View our facilities in Pacific Beach to get a preview of what you might expect when choosing Solara Mental Health as your care provider.
Veteran Depression Treatment in San Diego
Our mental health treatment center in San Diego focuses on giving a supportive environment where veterans can feel safe. Private residences and adjacent clinical offices that are staffed with highly trained professionals contribute to the safe environment provided at our facility.
Here at Solara Mental Health we recognize that every veteran is unique and will need a personalized plan of treatment for their depression. We offer different types of psychotherapy and holistic therapies to best fit your needs.
Solara Mental Health is VA contracted as a community care provider to best help veterans with their mental health needs, including those who struggle with depression. We provide housing, transportation, and accommodations as long as it is authorized.
If you have any questions or want more information about our depression treatment programs at Solara Mental Health, contact us today.
Michelle Family
I want to thank you and the entire staff and support system at Solara for taking such good care of my sister. On behalf of my entire family, we want you all to understand that your patience and kindness stretches further than you can see… Thank you, again and again, from the bottom of my heart.
Terri
The Solara Treatment Program was a life-changing experience for me. To be able to heal in such a beautiful, peaceful environment, with such a terrific treatment team, was so amazingly positive. I have found my true self, again. I thank you and my family thanks you for helping me become the person I was meant to be.
Lauren
The Solara program is truly amazing. I've never had more clarity or more good energy in my entire life. The attention the physicians and the therapists gave me was outstanding. I feel like they truly understood and addressed my issues, which had consumed my life for years. Thank you all.
Dad
We are so grateful to you for the treatment and care you provided our daughter. She is doing unbelievably well now thanks to your program. We will gladly tell anyone we encounter that needs treatment about the wonderful work you do at Solara.
Bill
The program has given me the tools I needed to really gain stability. For the first time in years - maybe for as long as I can remember, actually, I'm learning how to cope and manage my stressors and triggers. I now believe that I can find some relief and happiness.
Husband
Solara was truly a life-changing experience for me and for our children, because of what you did for my wife! The treatment team was phenomenally supportive and perfect for helping her with her anxiety and depression. We are all now moving forward to put our lives back together and it started with you all in Pacific Beach. Thank you for what you do.
Bradley
The therapists and counselors and really whole team were extremely beneficial to me and my understanding of my issues. The treatment plan they developed was exactly what I needed
Alex
I have never felt better than I do now, since completing your program. The truly caring and supportive staff and the intensive program changed my life. What a neat place to stay for treatment - I love Pacific Beach! I have learned skills and behavior to move forward with my life thanks to you.
Watson Family
Solara's program was such a positive experience for our mom (and for us)! She had become almost impossible to deal with. Your entire staff was phenomenally supportive and kind and patient with her. We feel like we've got our mom back, now.
Lynn
Even though I'm not religious, I realized when I got sober that for the first time in my life I wanted to explore my spiritual side. I benefited hugely from the individual spiritual sessions that I had with Chris. I'm really grateful for that aspect of the whole treatment experience.
R.M. – Father
If not for Solara Mental Health, I am almost positive that our daughter would not be as advanced in her treatment, and would not have the almost miraculous confident and positive outlook that she has.
M.P. – Father
Your program provided our daughter with the most masterful therapist we have ever encountered (and we have used many).  She has had an unbelievable ability to see the long-term trajectory of our daughter's treatment and to approach her treatment in stages that fit where my daughter's development was.  We can't say enough positive about her.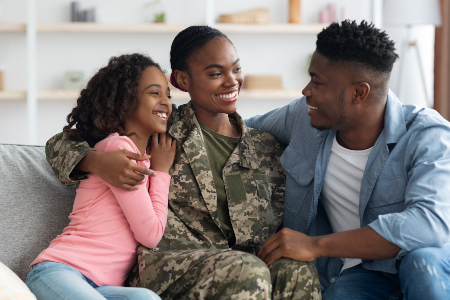 Veteran mental health can be affected by the service, but VA provides veterans healthcare that can include mental health benefits.
https://solaramentalhealth.com/wp-content/uploads/va-mental-health.jpg
300
450
Staff Writer
https://solaramentalhealth.com/wp-content/uploads/Solara-Mental-Health-Veteran-300.jpg
Staff Writer
2022-09-23 09:43:09
2022-09-23 09:44:10
Does the VA Cover Mental Health?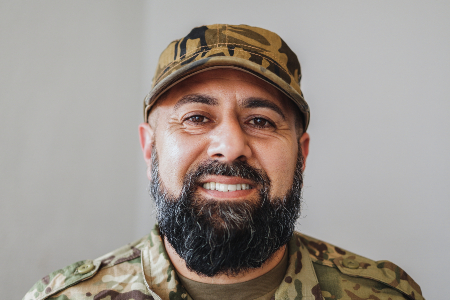 TriWest and TRICARE insurance can be used to help with mental health services. Veterans can use TriWest to help pay for inpatient mental health treatment.
https://solaramentalhealth.com/wp-content/uploads/tricare-vs-triwest-1.jpg
300
450
Staff Writer
https://solaramentalhealth.com/wp-content/uploads/Solara-Mental-Health-Veteran-300.jpg
Staff Writer
2022-09-19 13:34:20
2022-09-19 13:34:20
TRICARE vs. TriWest Insurance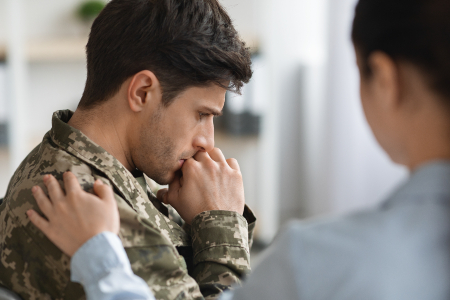 Although PTSD is often thought to affect service members that have seen combat, non-combat military members can also be afflicted with this disorder.
https://solaramentalhealth.com/wp-content/uploads/non-combat-ptsd-1.jpg
300
450
Staff Writer
https://solaramentalhealth.com/wp-content/uploads/Solara-Mental-Health-Veteran-300.jpg
Staff Writer
2022-08-22 11:40:01
2022-08-22 11:40:01
Can Non-Combat Veterans Have PTSD?