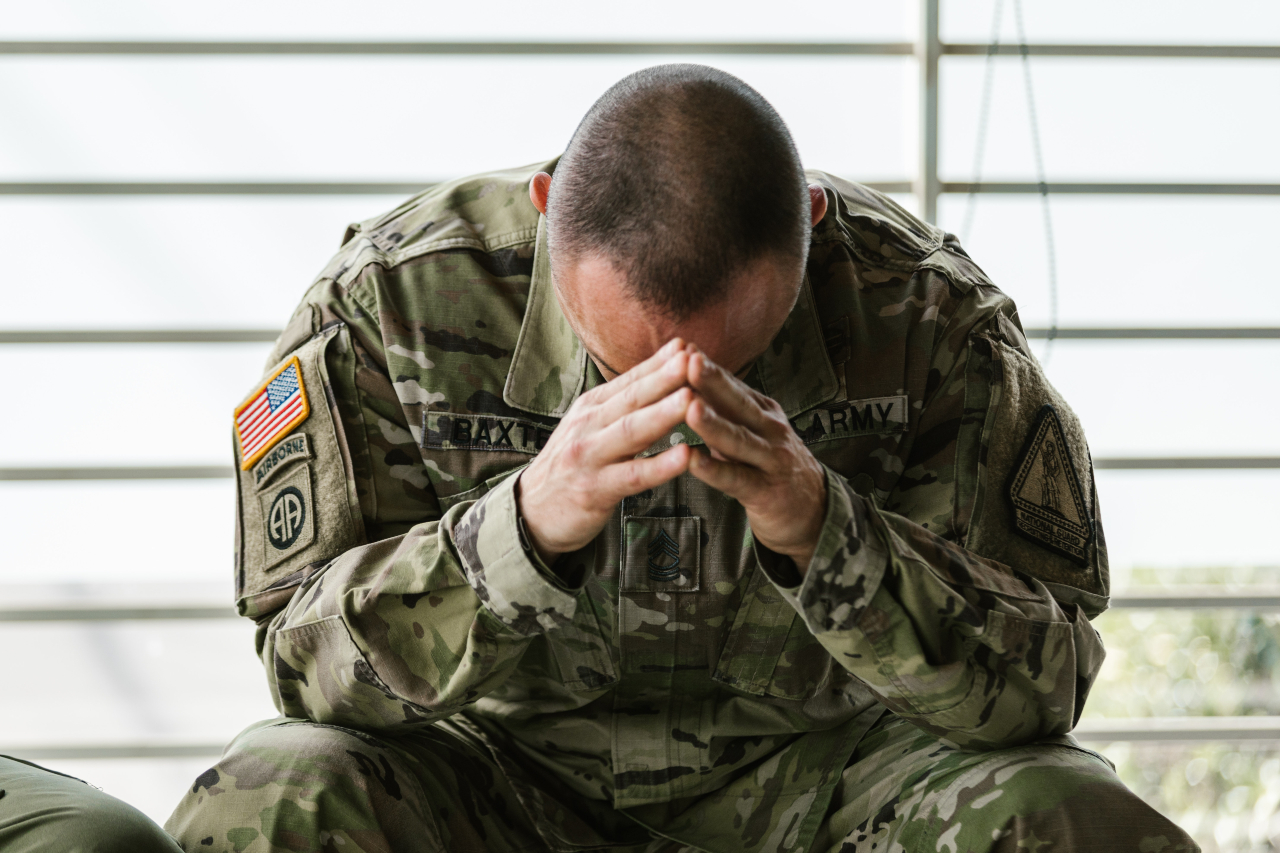 We understand veterans face unique struggles that lead to mental health concerns. At our Mental Health Treatment Center in San Diego, we are sensitive to your challenges. Solara will find every possible solution to enable you to live the life that you are meant to live.
Mental Health and Wellness
Anxiety Treatment for Veterans
Anxiety disorders are the most common mental health disorder in the US and affect over 40 million people (19.1%). Not only are anxiety disorders common in the general population, but they are also very very common in veterans.
According to the VA, there has been a 327% increase in anxiety disorders reported among the military between 2000 and 2012. The VA also found that 20% of veterans that served in Iraq and Afghanistan will experience acute anxiety, stress and/or depression.
Solara Mental Health in San Diego has contracted with VA insurance (TriWest), which allows us to provide affordable anxiety treatment services to veterans in need. Solara can provide transportation, housing, and other accommodations with authorization.
About Anxiety
Naturally, people tend to worry and feel anxious with daily tasks in life and this worry can provide motivation and doesn't last long. People with an anxiety disorder, however, experience persistent worry and anxiety that affects most aspects of their life negatively.
Anxiety can become uncomfortable and stressful. All anxiety disorders consist of persistent, excessive worry during situations that are not threatening.
Here are some typical symptoms of anxiety:
Excessive worry about daily decisions
Restlessness and irritability
Feeling on edge or tense
Dreading the worst case scenario
Sweating, tremors, and twitching
Heart racing and difficulty breathing
Dizziness and nausea
Veterans can suffer from several different types of anxiety. All anxiety disorders consist of persistent, excessive worry during situations that are not threatening.
The different types of anxiety are:
Social anxiety – This anxiety can cause extreme fear and worry about social interactions. Social anxiety can keep people from participating in social activities like participating in discussions, attending events, and communicating with others.
Generalized Anxiety Disorder (GAD) – People who suffer from GAD tend to always worry and be anxious about daily life. This can start to affect everyday life as it becomes hard to concentrate on and complete tasks.
Panic disorder – Panic attacks are a recurrent struggle with people who suffer from panic disorder. A panic attack is associated with heart palpitations, difficulty breathing, dizziness, and trembling. These panic attacks can severely limit and affect their life because during a panic attack people may feel like they are out of control and their life is at risk.
Specific phobias – People with specific phobias have an intense, irrational fear of a specific object or situation. At times these phobias can take over their life because of them trying to avoid the situation or object. The key to coping with these phobias is understanding when they get in the way of everyday life.
Although the causes of anxiety disorders are not known, there are certain risk factors that make a person more prone to developing them. In veterans, the constant stress of war and/or trauma makes them more susceptible to developing an anxiety disorder.
Here are additional risk factors:
Personality – Personality traits of shyness, oversensitivity to criticism, fixation on details, and moral rigidness can make you more susceptible to anxiety disorders.
Genetics – A history of anxiety or other mental health disorders in your family can put you more at risk for developing an anxiety disorder.
Drug use and misuse – Drugs that contain caffeine or amphetamines are known to cause anxiety in some individuals.
Medical conditions – Certain physical health issues can lead to anxiety like having a chronic illness that causes you to feel stressed in your daily life or having an illness that has challenging symptoms.
Treating Anxiety in Veterans
Anxiety treatment is important for successfully diminishing symptoms and finding recovery from this mental health disorder. Typically, anxiety disorders are treated with therapy and medication management.
At Solara Mental Health we offer medication management when appropriate as well as these four therapies to treat anxiety disorders:
Transportation, Housing, & Accommodations for Vets
Solara Mental Health is able to provide transportation to and from its facilities in San Diego, CA for most of the TriWest covered states.
Along with transportation, Solara can provide long-term housing at its beautiful Pacific Beach, San Diego residences that are close to the treatment center. These housing accommodations can be provided for both inpatient and outpatient treatment that may follow inpatient treatment.
Veterans may remain in housing for as many weeks or months as the VA insurance authorizes. We often find that the VA authorizes a considerable length of stay, allowing us the ability to provide quality treatment for the amount of time needed to heal and recover.
View our facilities in Pacific Beach to get a preview of what you might expect when choosing Solara Mental Health as your care provider.
Veteran Anxiety Treatment in San Diego
Solara Mental Health in San Diego is focused on giving veterans a supportive and safe environment to recover from their anxiety disorders. Our mental health treatment facility recognizes that each veteran will have their own personal needs, and we will tailor their treatment plan to fit their needs.
Solara is contracted with the VA insurance (TriWest) in order to help veterans with their mental health needs, including anxiety. As long as authorization is approved, we provide housing, transportation, and accommodations.
If you have any questions or want to learn more about anxiety disorder treatment programs at Solara Mental health, contact us today.
Michelle Family
I want to thank you and the entire staff and support system at Solara for taking such good care of my sister. On behalf of my entire family, we want you all to understand that your patience and kindness stretches further than you can see… Thank you, again and again, from the bottom of my heart.
Terri
The Solara Treatment Program was a life-changing experience for me. To be able to heal in such a beautiful, peaceful environment, with such a terrific treatment team, was so amazingly positive. I have found my true self, again. I thank you and my family thanks you for helping me become the person I was meant to be.
Lauren
The Solara program is truly amazing. I've never had more clarity or more good energy in my entire life. The attention the physicians and the therapists gave me was outstanding. I feel like they truly understood and addressed my issues, which had consumed my life for years. Thank you all.
Dad
We are so grateful to you for the treatment and care you provided our daughter. She is doing unbelievably well now thanks to your program. We will gladly tell anyone we encounter that needs treatment about the wonderful work you do at Solara.
Bill
The program has given me the tools I needed to really gain stability. For the first time in years - maybe for as long as I can remember, actually, I'm learning how to cope and manage my stressors and triggers. I now believe that I can find some relief and happiness.
Husband
Solara was truly a life-changing experience for me and for our children, because of what you did for my wife! The treatment team was phenomenally supportive and perfect for helping her with her anxiety and depression. We are all now moving forward to put our lives back together and it started with you all in Pacific Beach. Thank you for what you do.
Bradley
The therapists and counselors and really whole team were extremely beneficial to me and my understanding of my issues. The treatment plan they developed was exactly what I needed
Alex
I have never felt better than I do now, since completing your program. The truly caring and supportive staff and the intensive program changed my life. What a neat place to stay for treatment - I love Pacific Beach! I have learned skills and behavior to move forward with my life thanks to you.
Watson Family
Solara's program was such a positive experience for our mom (and for us)! She had become almost impossible to deal with. Your entire staff was phenomenally supportive and kind and patient with her. We feel like we've got our mom back, now.
Lynn
Even though I'm not religious, I realized when I got sober that for the first time in my life I wanted to explore my spiritual side. I benefited hugely from the individual spiritual sessions that I had with Chris. I'm really grateful for that aspect of the whole treatment experience.
R.M. – Father
If not for Solara Mental Health, I am almost positive that our daughter would not be as advanced in her treatment, and would not have the almost miraculous confident and positive outlook that she has.
M.P. – Father
Your program provided our daughter with the most masterful therapist we have ever encountered (and we have used many).  She has had an unbelievable ability to see the long-term trajectory of our daughter's treatment and to approach her treatment in stages that fit where my daughter's development was.  We can't say enough positive about her.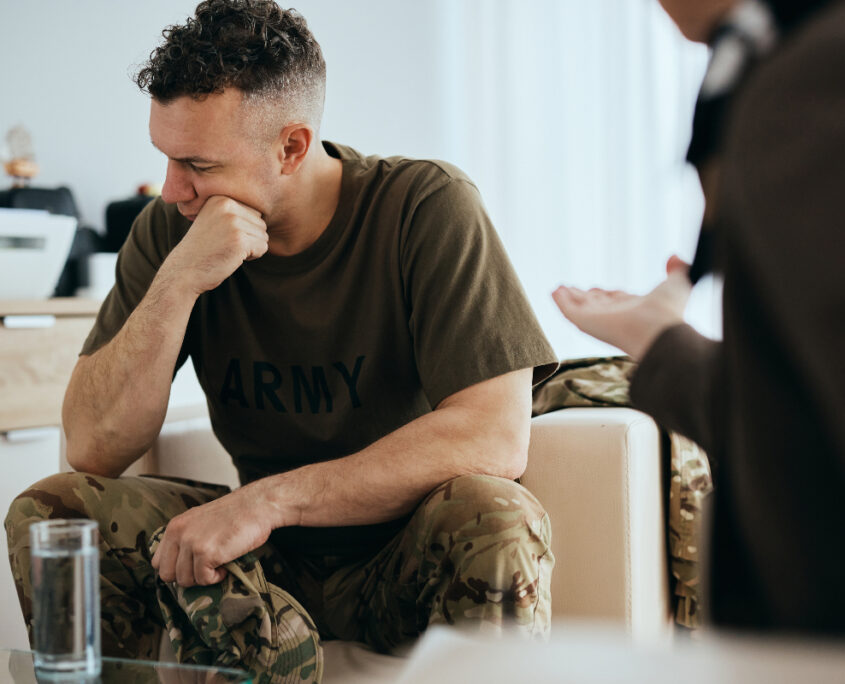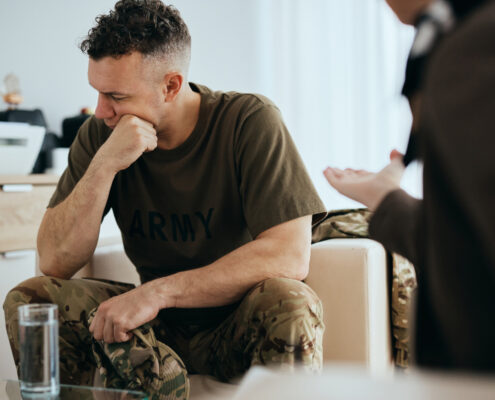 War flashbacks are a distressing symptom of post-traumatic stress disorder (PTSD) that can have a significant impact on the lives of those who experience them. Understanding PTSD and war flashbacks is crucial in learning how to manage and cope…
https://solaramentalhealth.com/wp-content/uploads/depressed-veteran-having-meeting-with-psychotherap-2023-02-02-20-27-33-utc-1.jpg
800
1200
Staff Writer
https://solaramentalhealth.com/wp-content/uploads/Solara-Mental-Health-Veteran-300.jpg
Staff Writer
2023-11-06 08:25:59
2023-11-06 08:25:59
Managing War Flashbacks: Tips for Coping with PTSD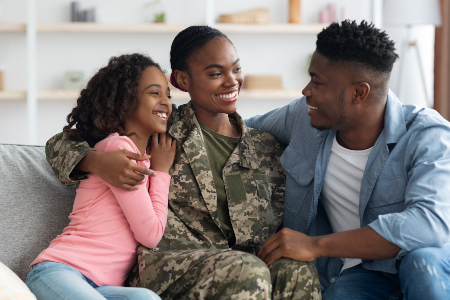 Veteran mental health can be affected by the service, but VA provides veterans healthcare that can include mental health benefits.
https://solaramentalhealth.com/wp-content/uploads/va-mental-health.jpg
300
450
Staff Writer
https://solaramentalhealth.com/wp-content/uploads/Solara-Mental-Health-Veteran-300.jpg
Staff Writer
2022-09-23 09:43:09
2022-09-23 09:44:10
Does the VA Cover Mental Health?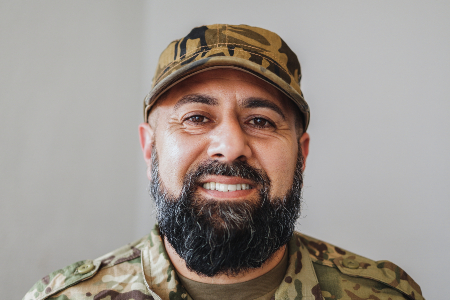 TriWest and TRICARE insurance can be used to help with mental health services. Veterans can use TriWest to help pay for inpatient mental health treatment.
https://solaramentalhealth.com/wp-content/uploads/tricare-vs-triwest-1.jpg
300
450
Staff Writer
https://solaramentalhealth.com/wp-content/uploads/Solara-Mental-Health-Veteran-300.jpg
Staff Writer
2022-09-19 13:34:20
2022-09-19 13:34:20
TRICARE vs. TriWest Insurance