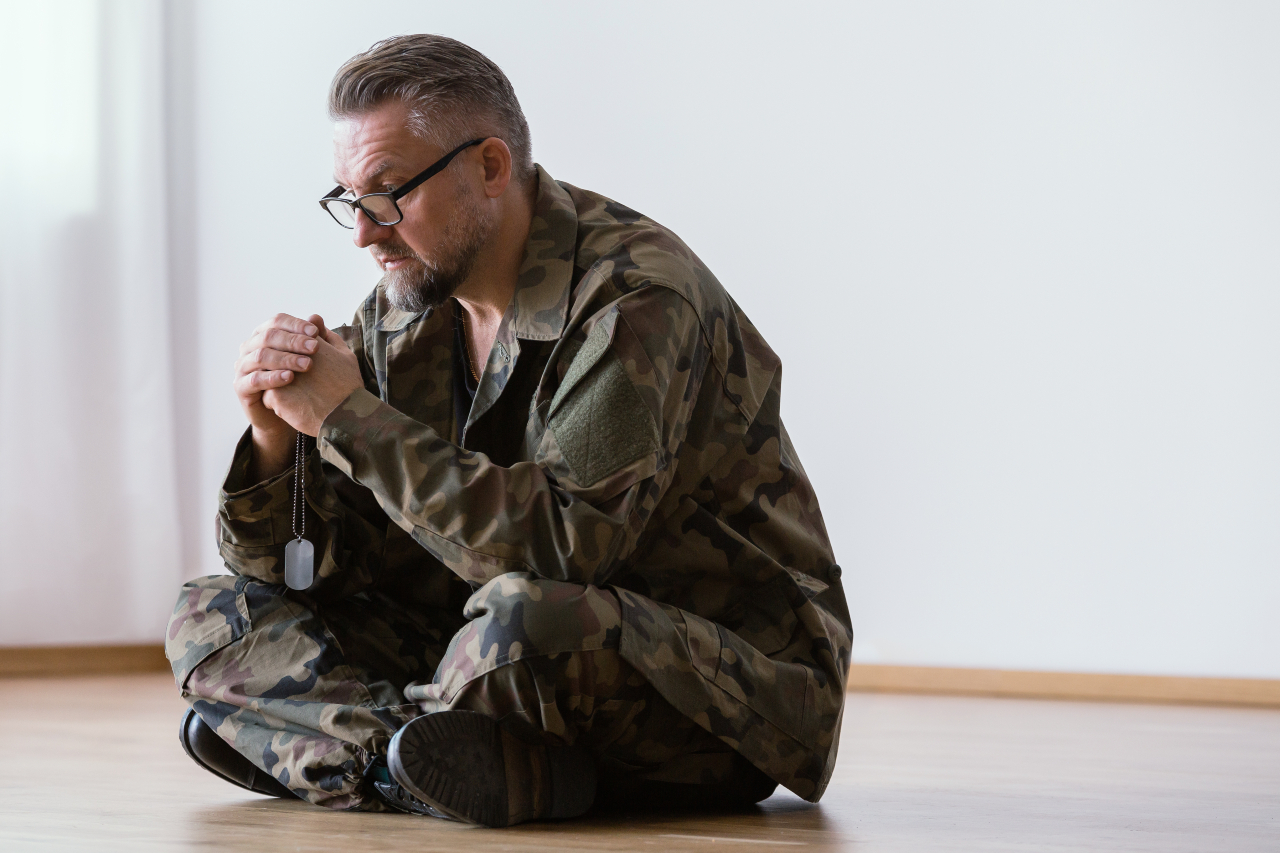 We understand veterans face unique struggles that lead to mental health concerns. At our Mental Health Treatment Center in San Diego, we are sensitive to your challenges. Solara will find every possible solution to enable you to live the life that you are meant to live.
Mental Health and Wellness
Veteran Suicide Prevention
Just in California alone, 473 veterans committed suicide during the year 2019, while nationally 6,261 veterans committed suicide in 2019. Despite the fact that veterans only account for 7.9% of the population of the US, they account for 13.5% of suicide deaths in the nation.
Although there is no single cause of suicide among Veterans, treating and preventing mental health and substance use conditions can help prevent suicide. Empowering veterans to live and thrive in their communities by giving tools and support can reduce the risk for suicidal thoughts and behaviors.
Solara Mental Health in San Diego provides mental health services for veterans who are struggling with suicidal behaviors and thoughts. We are contracted with VA insurance (via TriWest) which allows us to provide affordable mental health services to veterans in need. When authorized by the VA, Solara can even provide transportation to and from our facilities, housing, and other accommodations to better serve our veterans in need.
Signs of Suicidal Thoughts
The best way to prevent suicide is to recognize troubling signs that can lead to suicidal behaviors and thoughts. You do not need to be a mental health expert to be able to recognize these signs of struggle in yourself or in a veteran you care about.
These signs indicate that a Veteran may need help:
Hopelessness, feeling like there is no way out
Anxiety, agitation, sleeplessness, or mood swings
Feeling like there is no reason to live
Feelings of rage or anger
Engaging in risky activities without thinking
Increasing alcohol or drug use
Withdrawing from family and friends
Appearing sad or depressed most of the time
Feeling excessive guilt, shame, or sense of failure
Losing interest in hobbies, work, or school
Neglecting personal welfare and appearance
Showing violent behavior, like punching a hole in the wall or getting into fights
Giving away prized possessions
Getting affairs in order, tying up loose ends, or writing a will
Signs that Need Immediate Attention
These signs require immediate attention. If you or a veteran you know is experiencing any of these symptoms, please get help right now.
Expression of a desire to hurt or kill themselves
Looking for ways to kill themselves
Talking about death, dying, or suicide
Increasing drug and alcohol use
Acquiring or talking about acquiring weapons for self-harm
Accumulating large amounts of medication
Risk Factors
Risk factors for suicide are conditions, behaviors, or characteristics that may increase the chance a veteran may try to take their own life. Risk factors can be based on life circumstances, psychological issues, or cultural issues that the veteran has experienced.
Risk factors for suicide in the veteran population include but are not limited to:
Difficulty readjusting following deployment or to civilian life
Access to lethal means of self-harm like firearms or medications
Loss from deaths and/or suicides among family or community
Financial or legal challenges
History of abuse, family violence, neglect, or trauma
Medical or mental health challenges
Prior suicide attempt
Family history of suicide
Alcohol or substance abuse
Severe or prolonged stress or combat-related injuries
Negative attitudes towards getting help
Limited social and family support
Protective Factors
Protective Factors are characteristics that can decrease the likelihood of developing negative consequences or that can reduce a risk factor's impact. Protective factors may be seen as positive opposing events that can be personal or environmental.
To reduce the risk of developing suicidal behaviors or thoughts veterans can begin:
Developing positive coping skills
Having reasons for living or a sense of purpose in life
Feeling connected to other people
Accessing mental health care
Ask the Tough Question
The tough question that needs to be asked when a veteran may be struggling with suicidal behaviors or thoughts is "are you thinking of suicide?" or "have you had thoughts about taking your own life?"
If you have identified warning signs and symptoms of suicidal behaviors or thoughts in yourself or a veteran you care about, ask these tough questions. Instead of showing judgment, ask compassionately in order to get an honest answer.
Validate the Veteran's Experience
Supportive and encouraging conversations are important here – an open, nonjudgemental conversation with attentive listening. The receiver should listen to better understand one's situation and validate their experiences.
Encourage Treatment
If you or a veteran you know is having suicidal thoughts, remain calm and know that help is available. Being alone while having these thoughts or behaviors can cause negative consequences. Keeping these thoughts and behaviors about suicide a secret can cause a safety issue and getting help is the way to prevent suicide.
Residential or outpatient mental health services are a regular course of treatment for veterans with suicidal ideation. Depending on the diagnosis and treatment plan established, medication management and psychotherapy may be utilized. Medication management is prescribed on an as-needed basis and will be determined by your treatment team. Psychotherapy, also called talk therapy, is used in patients to help reduce suicidal thoughts.
Transportation, Housing, & Accommodations for Vets
Solara Mental Health is able to provide transportation to and from its facilities in San Diego, CA for most of the TriWest covered states.
Along with transportation, Solara can provide long-term housing at its beautiful Pacific Beach, San Diego residences that are close to the treatment center. These housing accommodations can be provided for both inpatient and outpatient treatment that may follow inpatient treatment.
Veterans may remain in housing for as many weeks or months as the VA insurance authorizes. We often find that the VA authorizes a considerable length of stay, allowing us the ability to provide quality treatment for the amount of time needed to heal and recover.
View our facilities in Pacific Beach to get a preview of what you might expect when choosing Solara Mental Health as your care provider.
Get Care in San Diego
At Solara Mental Health in San Diego, CA our psychiatrists and team will conduct a thorough mental assessment to obtain a clear understanding of the veteran's past and present situation. Then, the psychiatrist will be able to provide a proper diagnosis and develop a treatment plan that will best fit the veteran's needs whether that be psychotherapy, medication, or a combination of both.
Solara Mental Health is VA contracted as a community care provider in order to help veterans with their suicidal ideations at an affordable cost. If authorization occurs, we are able to provide housing, transportation, and accommodations to veterans in our care.
If you or a veteran you care about is displaying suicidal behaviors or thoughts, reach out to Solara Mental Health for help. Our team of professionals can answer any questions you may have and give you a better understanding of our program.
Michelle Family
I want to thank you and the entire staff and support system at Solara for taking such good care of my sister. On behalf of my entire family, we want you all to understand that your patience and kindness stretches further than you can see… Thank you, again and again, from the bottom of my heart.
Terri
The Solara Treatment Program was a life-changing experience for me. To be able to heal in such a beautiful, peaceful environment, with such a terrific treatment team, was so amazingly positive. I have found my true self, again. I thank you and my family thanks you for helping me become the person I was meant to be.
Lauren
The Solara program is truly amazing. I've never had more clarity or more good energy in my entire life. The attention the physicians and the therapists gave me was outstanding. I feel like they truly understood and addressed my issues, which had consumed my life for years. Thank you all.
Dad
We are so grateful to you for the treatment and care you provided our daughter. She is doing unbelievably well now thanks to your program. We will gladly tell anyone we encounter that needs treatment about the wonderful work you do at Solara.
Bill
The program has given me the tools I needed to really gain stability. For the first time in years - maybe for as long as I can remember, actually, I'm learning how to cope and manage my stressors and triggers. I now believe that I can find some relief and happiness.
Husband
Solara was truly a life-changing experience for me and for our children, because of what you did for my wife! The treatment team was phenomenally supportive and perfect for helping her with her anxiety and depression. We are all now moving forward to put our lives back together and it started with you all in Pacific Beach. Thank you for what you do.
Bradley
The therapists and counselors and really whole team were extremely beneficial to me and my understanding of my issues. The treatment plan they developed was exactly what I needed
Alex
I have never felt better than I do now, since completing your program. The truly caring and supportive staff and the intensive program changed my life. What a neat place to stay for treatment - I love Pacific Beach! I have learned skills and behavior to move forward with my life thanks to you.
Watson Family
Solara's program was such a positive experience for our mom (and for us)! She had become almost impossible to deal with. Your entire staff was phenomenally supportive and kind and patient with her. We feel like we've got our mom back, now.
Lynn
Even though I'm not religious, I realized when I got sober that for the first time in my life I wanted to explore my spiritual side. I benefited hugely from the individual spiritual sessions that I had with Chris. I'm really grateful for that aspect of the whole treatment experience.
R.M. – Father
If not for Solara Mental Health, I am almost positive that our daughter would not be as advanced in her treatment, and would not have the almost miraculous confident and positive outlook that she has.
M.P. – Father
Your program provided our daughter with the most masterful therapist we have ever encountered (and we have used many).  She has had an unbelievable ability to see the long-term trajectory of our daughter's treatment and to approach her treatment in stages that fit where my daughter's development was.  We can't say enough positive about her.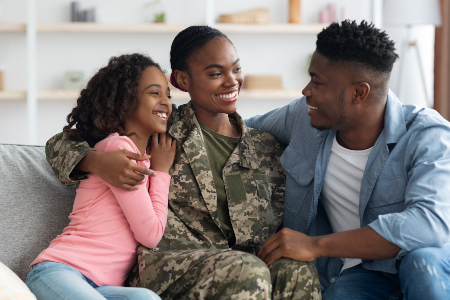 Veteran mental health can be affected by the service, but VA provides veterans healthcare that can include mental health benefits.
https://solaramentalhealth.com/wp-content/uploads/va-mental-health.jpg
300
450
Staff Writer
https://solaramentalhealth.com/wp-content/uploads/Solara-Mental-Health-VP-Logo.png
Staff Writer
2022-09-23 09:43:09
2022-09-23 09:44:10
Does the VA Cover Mental Health?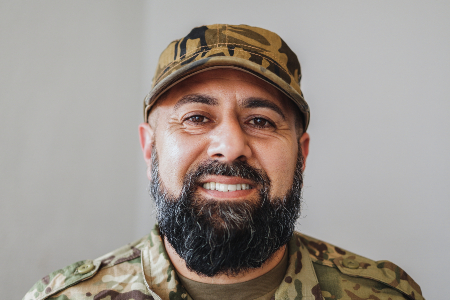 TriWest and TRICARE insurance can be used to help with mental health services. Veterans can use TriWest to help pay for inpatient mental health treatment.
https://solaramentalhealth.com/wp-content/uploads/tricare-vs-triwest-1.jpg
300
450
Staff Writer
https://solaramentalhealth.com/wp-content/uploads/Solara-Mental-Health-VP-Logo.png
Staff Writer
2022-09-19 13:34:20
2022-09-19 13:34:20
TRICARE vs. TriWest Insurance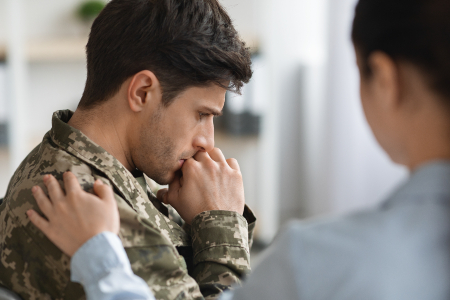 Although PTSD is often thought to affect service members that have seen combat, non-combat military members can also be afflicted with this disorder.
https://solaramentalhealth.com/wp-content/uploads/non-combat-ptsd-1.jpg
300
450
Staff Writer
https://solaramentalhealth.com/wp-content/uploads/Solara-Mental-Health-VP-Logo.png
Staff Writer
2022-08-22 11:40:01
2022-08-22 11:40:01
Can Non-Combat Veterans Have PTSD?