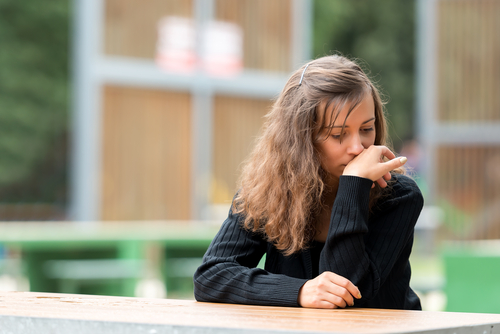 We understand mental illness and the difficulties it creates for those who suffer from it. At our San Diego Mental Health Treatment Center we are sensitive to your challenges. Solara Mental Health will find every possible solution to enable you to live the life that you are meant to live.
Mental Health and Wellness
San Diego Trauma Treatment
When we go through bad experiences, our emotional health and psychology can get disturbed. These events can make us feel insecure and unsafe about our place in reality.
Everyone goes through traumatic experiences, and it's important to deal with them in a healthy way. Everyone copes differently, but even the strongest personalities can benefit from professional trauma therapy, such as the treatment given at Solara Mental Health in San Diego County.
Trauma
Trauma is not rare. Roughly 60% of men and 50% of women in the United States have gone through trauma at least once in their lives.
Traumatic experiences typically include a threat to your well-being, producing signs of warning in the brain. Parts of the brain become overactive, triggering a "fight or flight" response, which can have a variety of outcomes.
Causes
A range of one-time events, persistent stressors, and other experiences can cause psychological and emotional trauma:
Accidents
Death of a loved one
Embarrassment
Exposure to unsafe living environments
Family concerns
Injuries
Life-threatening medical conditions
Manipulation
Neglect
Relationship troubles
Sexual torment
Surgeries
Threats
Violent fights
Symptoms
Causes can produce a variety of different symptoms, each unique to different individuals. These symptoms can cause individuals to feel emotionally distant, disconnected, and unsettled, hindering their ability to maintain healthy relationships and fully function in everyday life.
Most people begin to feel better in about a month. Trauma that lasts months after a traumatic event has occurred can lead to Post Traumatic Stress Disorder (PTSD).
PTSD can result in dysfunction of the brain, causing symptoms typically categorized as:
Arousal and stimulation symptoms,
Avoidance of the trauma,
Negative changes in thinking and mood, or
Unwanted intrusive memories.
Flashbacks, social withdrawal, failure to focus, wandering thoughts, inability to maintain healthy relationships, skewed perceptions of the world, and feelings of dread or anxiety are all common symptoms of a trauma disorder.
The term "trauma disorder" refers broadly to mental health disorders caused by a traumatic event or situation. There are many kinds of trauma disorders, including post-traumatic stress disorder (PTSD) and a variety of dissociative disorders.
Though each disorder has its own specific symptoms, all are alike in the psychological wounds they leave on individuals. It could be years after the event is over and the threat has long since passed.
Trauma Therapy
If you or someone you know have a history of trauma and experience symptoms lasting months, it might be time to consider trauma therapy.
Trauma-focused therapy can provide a private safe space for the treatment of PTSD, childhood trauma, and dissociative disorders caused by trauma.
Trauma therapy may occur in an individual, group, or family setting. However, due to the nature of trauma, individual psychotherapy is usually the basis for lasting recovery from trauma.
Individual Psychotherapy
During individual psychotherapy, clinicians may utilize a combination of cognitive-behavioral therapy (CBT), dialectical behavior therapy (DBT), and other psychodynamic therapy. This combination allows veterans to address their trauma, fully process it, and learn techniques to relax and form healthy coping mechanisms.
In some cases, clinicians will also teach veterans desensitization techniques, which can help veterans feel less impacted by the trauma and respond to traumatic memories or stressors in measured, healthy ways.
All of these methods used in individual psychotherapy help veterans learn how to break negative thought patterns and fully understand their experience. Then, they can better process their memories, thoughts, and emotions healthily.
Specialized Trauma Treatments
Beyond the standard psychotherapy options, specialized trauma treatments like the one's at Solara Mental Health may provide additional benefits.
One such treatment is eye movement desensitization and reprocessing (EMDR) therapy. This practice directs eye movements in a way that allows veterans to reprocess their traumatic experiences, thus relieving the pain they cause.
Integrative Trauma Treatment
Integrative trauma treatment can be thought of as holistic trauma therapy. The goal of integrative trauma treatment is to establish a good correlation between mind and body.
With the unusual physical nature of trauma, trauma survivors often have difficult, confusing, or complicated feelings about their bodies or physical abilities. To correct this compound problem, physical practices help those facing traumas develop a more positive outlook.
Through yoga classes and physical fitness exercises, patients can further the healing process. These allow veterans to free more stress, direct energy to useful activities, release pleasurable endorphins, and gain a new sense of mastery over their bodies.
Medication Options
Trauma disorders sometimes come with symptoms such as insomnia, anxiety, or depression. For veterans dealing with these symptoms, medication is sometimes needed.
In these cases, our clinicians will work with veterans to help them find the best medication for them and their treatment progression.
Solara's Solutions for Trauma
Solara Mental Health provides the best trauma therapy in the city of San Diego. Over the years, we have become experts in mental health and established ourselves as a premier trauma treatment center.
Our mental health treatment center has been designed to free our fellow San Diegans from the clutches of trauma. Our San Diego trauma therapy offers both outpatient and inpatient trauma treatment. We also help in transitional living with long-term aftercare plans.
Patients who come to Solara Mental Health benefit from a spectrum of resources. Our ability to offer first-class trauma therapy covers all the options listed above and much more.
Our calming, comfortable psychiatric facilities allow veterans to find refuge from the stresses of everyday life. Residential trauma treatment programs in soothing estates like ours further enhance quality treatment and help patients feel safe.
The onsite nature of our program also allows for deep, concentrated treatment. The treatment enables veterans to progress quickly and leave our program ready to live full, fear-free lives.
Solara's experienced clinicians are caring, ready, and able to help veterans work through their trauma in a manner that is supportive and safe. Patients need to trust their clinicians fully. This trust makes individual psychotherapy and holistic, integrative trauma therapy more enjoyable and productive.
While our veterans make considerable and rapid improvements, trauma is often a long-term condition.
At our San Diego Trauma treatment center, we understand the unique struggles and fears that trauma survivors face each day. As such, we offer our veterans expert, specialized treatment that aims to help them confront their symptoms and circumstances.
Contact us now to start the healing process.
What Our Clients Are Saying
Michelle Family
I want to thank you and the entire staff and support system at Solara for taking such good care of my sister. On behalf of my entire family, we want you all to understand that your patience and kindness stretches further than you can see… Thank you, again and again, from the bottom of my heart.
Terri
The Solara Treatment Program was a life-changing experience for me. To be able to heal in such a beautiful, peaceful environment, with such a terrific treatment team, was so amazingly positive. I have found my true self, again. I thank you and my family thanks you for helping me become the person I was meant to be.
Lauren
The Solara program is truly amazing. I've never had more clarity or more good energy in my entire life. The attention the physicians and the therapists gave me was outstanding. I feel like they truly understood and addressed my issues, which had consumed my life for years. Thank you all.
Dad
We are so grateful to you for the treatment and care you provided our daughter. She is doing unbelievably well now thanks to your program. We will gladly tell anyone we encounter that needs treatment about the wonderful work you do at Solara.
Bill
The program has given me the tools I needed to really gain stability. For the first time in years - maybe for as long as I can remember, actually, I'm learning how to cope and manage my stressors and triggers. I now believe that I can find some relief and happiness.
Husband
Solara was truly a life-changing experience for me and for our children, because of what you did for my wife! The treatment team was phenomenally supportive and perfect for helping her with her anxiety and depression. We are all now moving forward to put our lives back together and it started with you all in Pacific Beach. Thank you for what you do.
Bradley
The therapists and counselors and really whole team were extremely beneficial to me and my understanding of my issues. The treatment plan they developed was exactly what I needed
Alex
I have never felt better than I do now, since completing your program. The truly caring and supportive staff and the intensive program changed my life. What a neat place to stay for treatment - I love Pacific Beach! I have learned skills and behavior to move forward with my life thanks to you.
Watson Family
Solara's program was such a positive experience for our mom (and for us)! She had become almost impossible to deal with. Your entire staff was phenomenally supportive and kind and patient with her. We feel like we've got our mom back, now.
Lynn
Even though I'm not religious, I realized when I got sober that for the first time in my life I wanted to explore my spiritual side. I benefited hugely from the individual spiritual sessions that I had with Chris. I'm really grateful for that aspect of the whole treatment experience.
R.M. – Father
If not for Solara Mental Health, I am almost positive that our daughter would not be as advanced in her treatment, and would not have the almost miraculous confident and positive outlook that she has.
M.P. – Father
Your program provided our daughter with the most masterful therapist we have ever encountered (and we have used many).  She has had an unbelievable ability to see the long-term trajectory of our daughter's treatment and to approach her treatment in stages that fit where my daughter's development was.  We can't say enough positive about her.