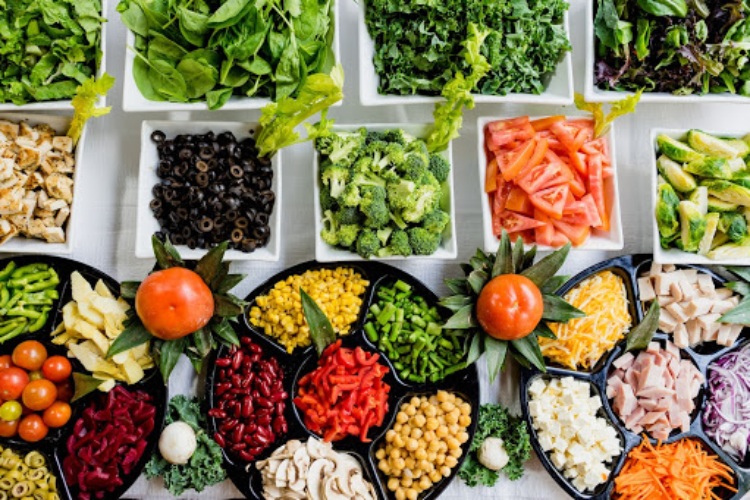 Mental health, particularly depression, is a global concern. Despite an increase in mental disorder treatment, the illness is increasing rather than decreasing, more common in young people. The 20th Century has witnessed a dietary shift globally. There's an increase in the consumption of snacks, sugars, high-energy, and takeaway foods. On the other hand, the use of fiber-dense and nutrients foods is declining.
As we always say, what we eat affects not just our physical health but our mental health and wellbeing too. Our brain takes care of our thoughts, our physical movements, breathing, and senses. It works continuously 24/7, which means your mind requires premium fuel. Our food is fuel for our brain, and hence what we eat directly affects the function of our brain and, ultimately, our mood. Eating high-quality foods loaded with minerals, vitamins, and antioxidants nourish our brain and protect from oxidative stress.
Food = Mood
Serotonin is a neurotransmitter responsible for regulating our appetite, sleep, moods, and inhibit pain. Fact, 95% of our serotonin is produced from our gastrointestinal tract, and it is lined with a million neurons or nerve cells. The inner workings don't just help digest food but guide our emotions.
The billions of good bacteria influence the function of neurons and serotonin production. These good bacteria make up our intestinal microbiome. These bacteria protect our intestines lining and creates a strong barrier against toxins and limit inflammation, improve how well nutrients are absorbed and activate neural pathways that travel between the gut and the brain.
Studies reveal that when people intake probiotics, their stress perception, anxiety levels, and mental health improve as compared to people who did not take probiotics. Other studies have shown that traditional diets like the Japanese or Mediterranean diet have shown that the depression risk is 25% to 35% lower compared to the modern diet.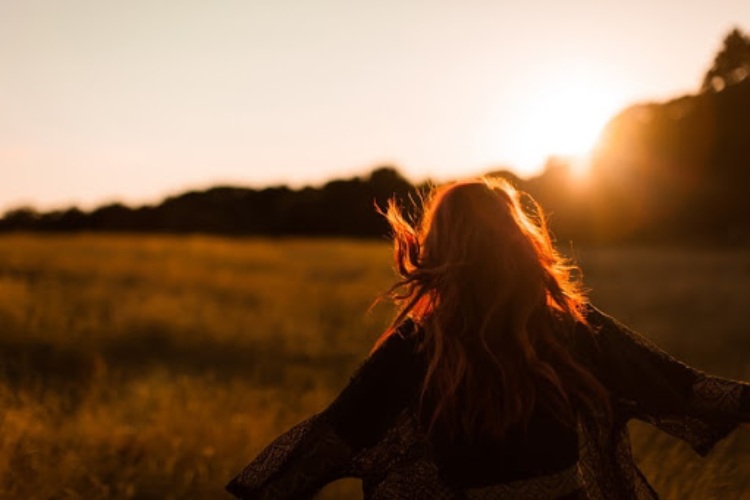 These traditional diets are high in fruits, vegetables, unprocessed grains, seafood, and fish and moderate amounts of lean meats and dairy. Sugar is considered a significant reason for inflammation and feeds harmful bacteria in the GI tract. It also causes a temporary spike in dopamine, a "feel good" neurotransmitters. This results in a fleeting sugar rush followed by a crash that breaks down your mood.
While sticking to healthy food, you face fewer mood fluctuations, a happier outlook, and an improved concentration. To sum up, good food = a good mood!
What type of food should you pick?
So, what should you put on your plate? Here's a quick overview of what food you need to put in your cart.
Whole foods:

Food colorings, preservatives, and other additives may induce or worsen hyperactivity and depression. Remember to eat real food or minimally process food. Think of fresh vegetables and fruits.

Fiber:

Fiber helps your body absorb glucose or food sugars, helping you avoid sugar crashes. Fruits, vegetables, whole grains, and beans are rich in fiber.

Antioxidants:

They are called inflammation fighters. They are commonly found in leafy green, vegetables, berries, turmeric, Omega-3 fatty acids, salmon, and black chia seeds. Dark chocolate is also rich in antioxidants but indulges in moderation.

Folate:

Folate helps with dopamine production without forcing sugars in the body. You can find them in lentils, greens, and cantaloupes.

Vitamin D:

Vitamin D is essential in the production of serotonin, and we get it from sunlight. However, reishi, cordyceps, and maitake mushrooms are a good source of Vitamin D.

Magnesium:

They take care of everything from muscle and nerve function to keeping heartbeat steady. But it's also essential for the food-mood connection. A magnesium deficiency can hurt your gut bacteria and cause depression. Find them in dark chocolate, almonds, cashews, spinach, leafy vegetables, beans, and bananas.

Fermented Foods:

Fermented food are loaded with probiotics- live bacteria good for your GI tract. They are hidden in kimchi, sauerkraut, tempeh, kombucha. These foods are also high in sodium, so consume in moderation or avoid them if you have high blood pressure.
What do you need to do?
Start paying attention to your diet. What are you eating? How are different foods impacting your mood? Try switching to a clean diet for a few weeks—which means cutting out sugar and processed foods. You can add fermented foods or try going dairy-free or grain-free. See how you feel. You can slowly introduce new superfoods in your diet accordingly.
Incorporating functional foods in your diet can be a little challenging in the beginning, but you can prepare a week meal. Inrush, you can use frozen or canned vegetables minus the salt, whole-grain couscous, or quinoa. You can switch from white rice, bread, or pasta for whole-grain versions. And replace a bag of chips, pick a side salad packed with seeds, nuts, and colorful vegetables. It may take some adjustment but it is essential that you do whatever it takes to help your mental health so that you can live a healthy, happy, and productive life.
https://solaramentalhealth.com/wp-content/uploads/solara-blending-food-with-mood-2.jpg
500
750
Staff Writer
https://solaramentalhealth.com/wp-content/uploads/Solara-Mental-Health-Veteran-300.jpg
Staff Writer
2020-02-14 16:06:12
2022-07-01 15:20:48
Blending Food With Mood: How Eating Right Affects Mental Health