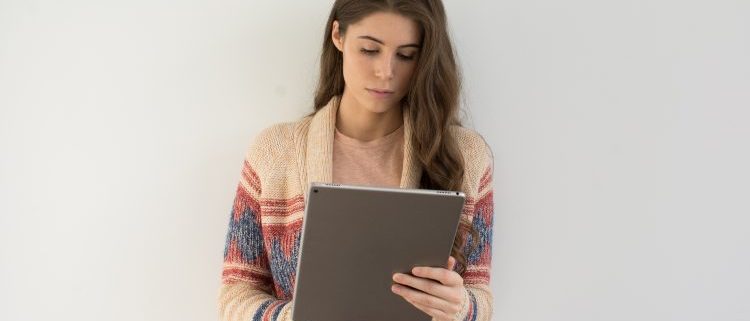 Do you have a passion for helping others through difficult and dark times? What if you could parlay that interest into an enriching and rewarding career?
Psychotherapy is an ideal field for anyone interested in helping individuals overcome personal issues and combat addictions via psychological, rather than medical, means. 
Yet, like any career of its kind, this one includes certain steps you'll need to complete before you can start practicing. Not sure where to begin? That's why we're here.
Today, we're sharing a quick guide on how to become a psychotherapist, so you can have a clearer understanding of the journey ahead.
Ready to learn more? Let's get started!
How to Become a Psychotherapist: Start Early
Before you can begin the practical graduate work that will prepare you for your career as a psychotherapist, you'll need to achieve your undergraduate degree.
If you know that you want to become a psychotherapist at this point, you can go ahead and choose a related undergraduate major that will feed into a therapy-centric graduate degree. A few of the most common majors include:
Psychology

Education

Social Work
If you want to be able to prescribe medicine as a psychiatrist, you might pursue a more science-based undergraduate degree, such as:
Chemistry

Biology

Pre-Med
Regardless of which specific major you choose, look for courses that relate to the field of therapy. These might include introductory psychology, human development, and behavioral disorders. If there is no such coursework on your transcript, you might be required to complete additional classes before you begin your graduate program.
Remember that the grades you make as an undergraduate will help determine the kind of graduate programs you'll be able to get into, so it's important to focus on your grades even at the very beginning of your academic journey.

Complete Your Advanced Degree
If you decide that you want to be a licensed psychotherapist after completing your undergraduate degree, you can begin your career path in a few ways. These include pursuing one or all of the following:
Master's degree

Doctoral degree

Advanced training
Why are there so many options?
The field of psychotherapy is vast. It encompasses a range of services designed to help individuals work through such issues as:
Mental illness

Addiction

Marriage therapy

Family therapy

Emotional distress

Post-traumatic stress disorders (PTSD)

Some psychiatric disorders
As such, practitioners who provide psychotherapy don't always treat the same clients or use the same approaches. Rather, they hail from a myriad of different academic disciplines and educational backgrounds.
Note that while most licensed therapists have a master's degree or years of study in a relevant training program, clinical psychologists or psychiatrists must undergo more years of post-secondary school to obtain higher doctoral degrees.  
Yet, while the industry itself might be broad, there is one common thread that ties all of these areas of practice together: All psychotherapists must be licensed.

Complete Your Clinical Work
Knowing that becoming a therapist requires a license in your field, how can you pursue one?
First, make sure you have the preliminary steps completed. As mentioned, you'll need to have at least a graduate degree or a doctorate degree in a therapy-related field such as clinical psychology, clinical social work, or counseling.
As you pursue your advanced degree, you'll complete a two-year supervised clinical practice. Here, you'll get the chance to apply the theoretical knowledge you learned in graduate school to a real-world medical setting.
Not only does this give you hands-on training, but it also gives you a great opportunity to make sure this is the field for you.
This training is often called a residency or internship. Depending on the state where you want to be licensed, most of these programs require between 2,000 and 4,000 hours of training.
Take Your Board Exam
After your training is complete and before you can pursue your license, most therapy fields will require that you take and pass a national exam in your field. 
Examples include the following:
National Counselor Exam in Mental Health Counseling

Marriage and Family Therapist (MFT) National Examination

Examination for

Master Addictions Counselors

National Counselor Examination for Licensure and Certification
Your graduate studies and clinical training will prepare you for this examination and will direct you to the specific one required for your field.

Apply for Your Licensure 
With your graduate degree and a passing exam score under your belt, you're ready to pursue your industry license. The next part depends on where you live.
Begin by researching how your state labels its requirements for your counseling licensure. Some are specific in nature, listing licenses such as "Addiction Treatment Specialist" or "Marriage and Family Therapist." Others group the requirements into a more general category, such as "Licensed Professional Counselor."
Your state licensing board will be able to guide your search, showing you where to look to find your local requirements. You can also contact the National Board for Certified Counselors to get state-specific licensing information. There are also certain boards dedicated to helping you pursue licensure in a specific therapy niche, such as the Association of Marital and Family Regulatory Boards. 
While the exact prerequisites will vary by state, most boards will require at least some form of the following before granting your licensure:
Evidence of graduation from an accredited graduate degree program

Evidence of completed supervised clinical training hours

Jurisdiction-specific licensure requirements
Once you obtain your license, you're ready to begin practicing in your field!
Achieve a Rewarding Career, One Step at a Time
As you're researching how to become a psychotherapist, it's easy to become overwhelmed at the many steps ahead of you.
However, it's important to keep a big-picture perspective as you attend the classes, hands-on training and clinical work required along the path from undergraduate degree to license. This is especially true if you plan to specialize in addiction support and therapy.
Your work can change the life of someone struggling to overcome the grip of substance abuse and drug addiction, leading them toward a path that's healthier for both themselves and their loved ones. 
For more information on the power of therapy or to get in touch with a licensed mental health therapist, get in touch with us today.
https://solaramentalhealth.com/wp-content/uploads/solara-psychotherapist-4.jpg
500
750
Staff Writer
https://solaramentalhealth.com/wp-content/uploads/Solara-Mental-Health-Veteran-300.jpg
Staff Writer
2019-12-20 20:08:48
2022-07-01 15:20:49
How to Become a Psychotherapist